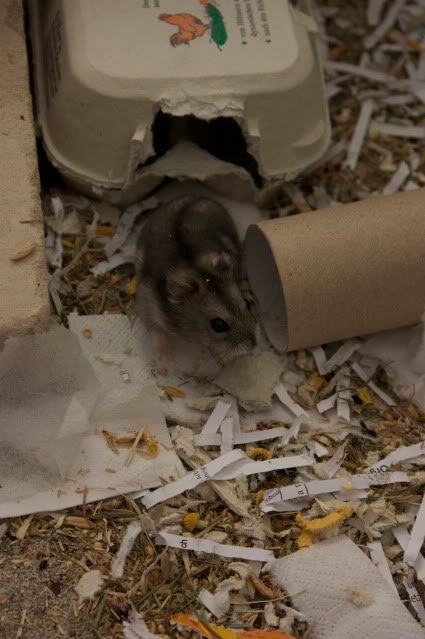 Meet Timmy. he's a winter White Dwarf Hamster and as of last week, belongs to my boyfriend. We saw Timmy at the shelter when I was checking the mice, I take pictures and upload them to mouse forums so that the mice have better chances of being adopted. Timmy was born in January and was given up at the shelter at the end of February - not a very good start into life.
We didn't take him home right away, but both couldn't stop thinking about him and so he moved in with us a week later. He's still so tiny, this is an egg container he's sitting in...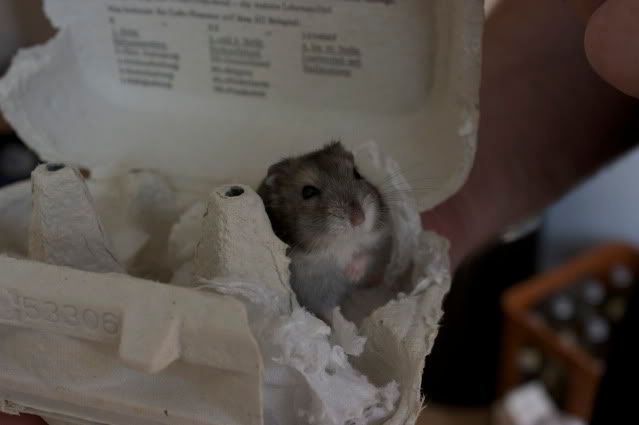 He will be fully grown in about two months and we hope that he will live with us for a long time!