The Stuhlmannbrunnen was built in 1900, as a gift to the town of Altona (now a part of Hamburg) from Günther Ludwig Stuhlmann, the founder of the Altonaer Gas- and Water Works.
It's often said to be an allegory of the fights over fishing grounds ect. between Altona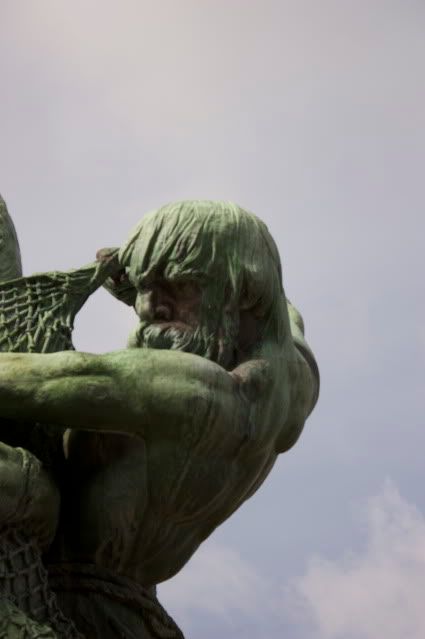 and Hamburg, who is apparently loosing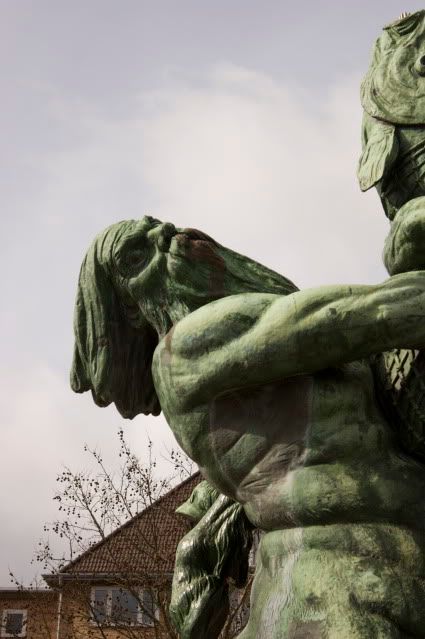 The fountain was in bad shape and had to be renovated in the 90s, mostly paid for by private citizens and firms, who also paid for the continuing operation of the fountain, although it wasn't switched on when I took the photos.
When I first saw it, I thought it was ugly and oversized. But it sort of grew on me, a kind of adorable monstrosity.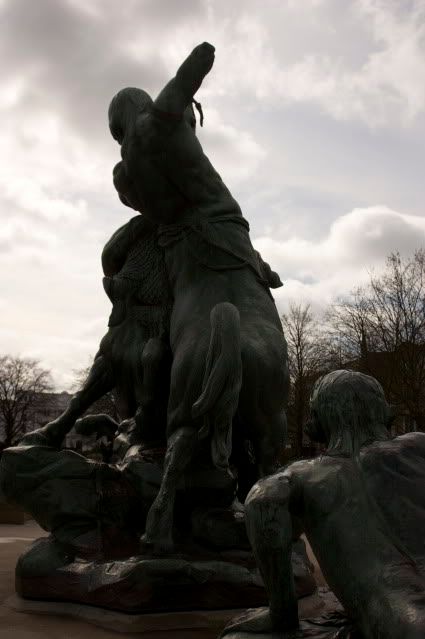 See the world with
MyWorld Tuesday