We used one of the first warm spring days to visit the
Wildpark Lueneburger Heide
, a zoo that keeps mostly animals native to Europe in very big enclosures. It's great to watch birds, too, because the zoo is more like a huge park/forest and there are a ton of wild animals around.
We were greeted by some peacocks, normal ones and some white ones - it's a colour breed and they are not albinos (they have a dark iris)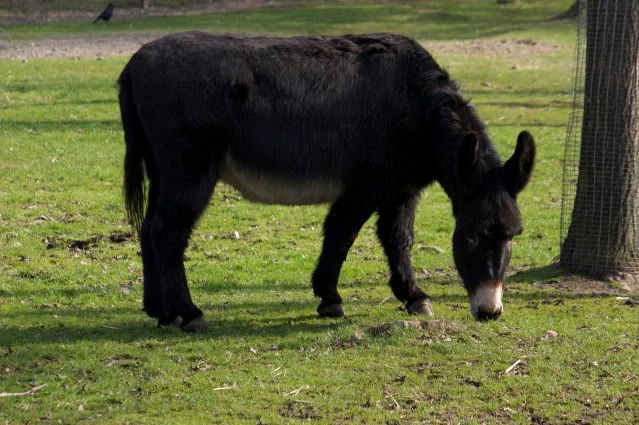 Baudet de Poitou, also known as Poitou or Mammoth Donkey, the biggest of all donkey breeds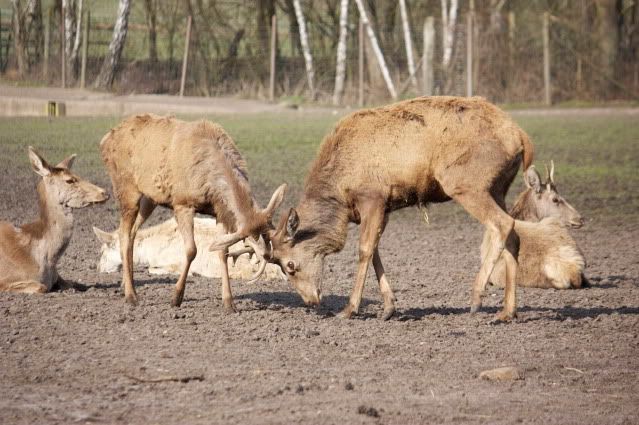 red deer, some young bucks playfighting
fallow deer, the white one is not an albino, just a colour breed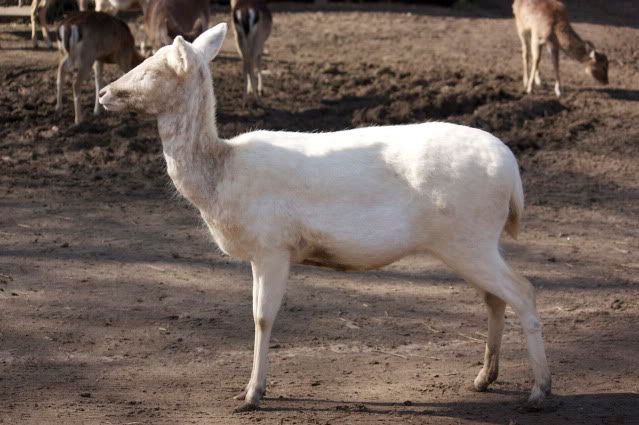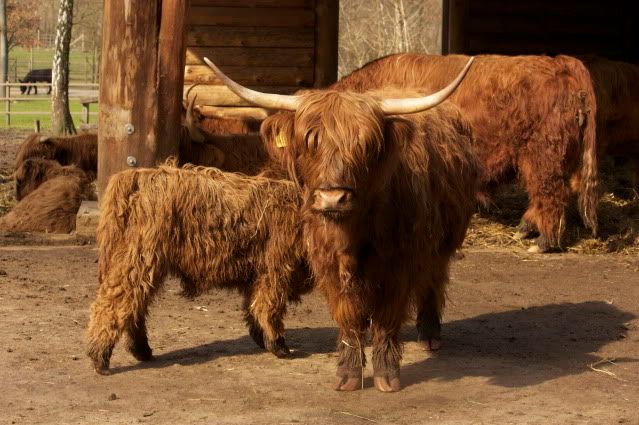 Highland cattle
a pygmy donkey foal
Shetland pony
Curly pig aka Mangalitsa piglet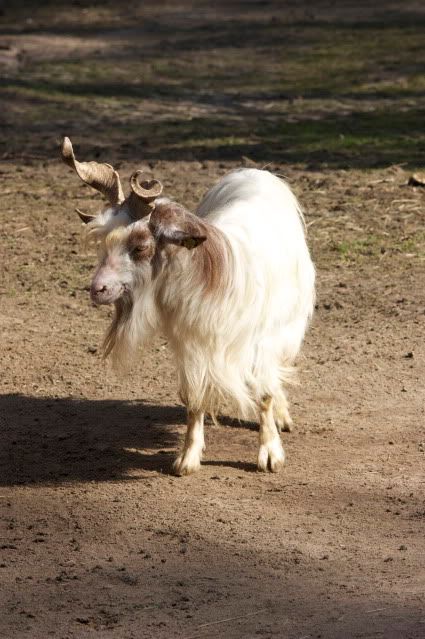 a girgentana goat
a wonderfully shaggy alpaka - how does it see anything?
a White Wagtail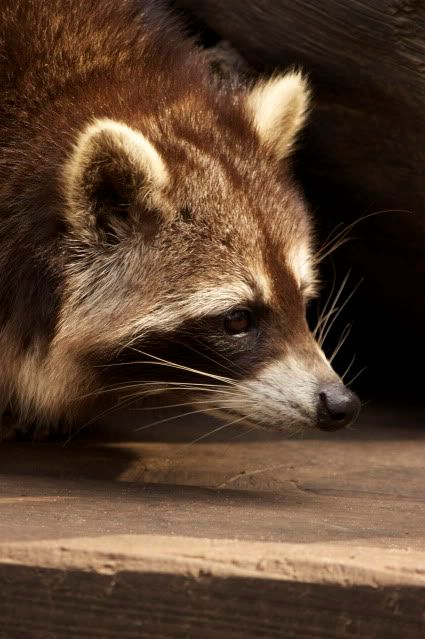 a raccoon - they were introduced to Europe in a small number and are now considered a native species
he's just eating something, but doesn't he look fierce?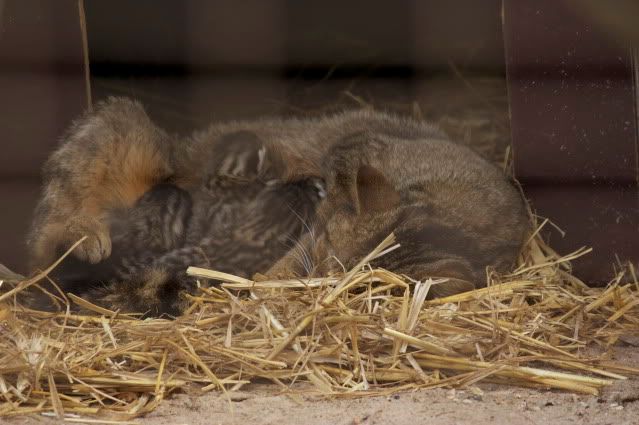 a wild cat with kittens - she didn't seem worried about all the people going oooh and aaww over her babies
a moose - one of my favourite animals with that huger nose and the fours legs that seem to go in eight different directions at once when it's running
two Snow Leopards, there are probably less than 7000 left in the wild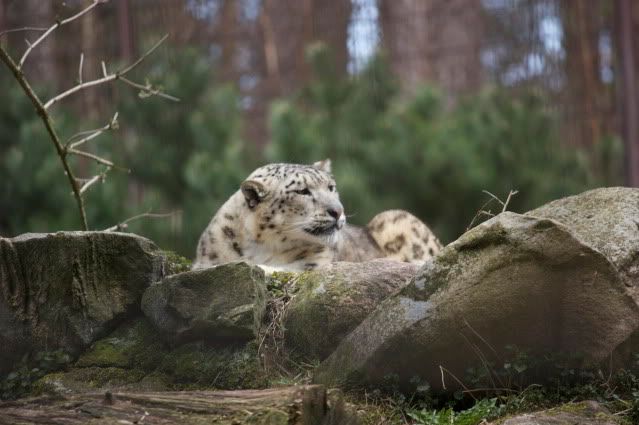 here's the male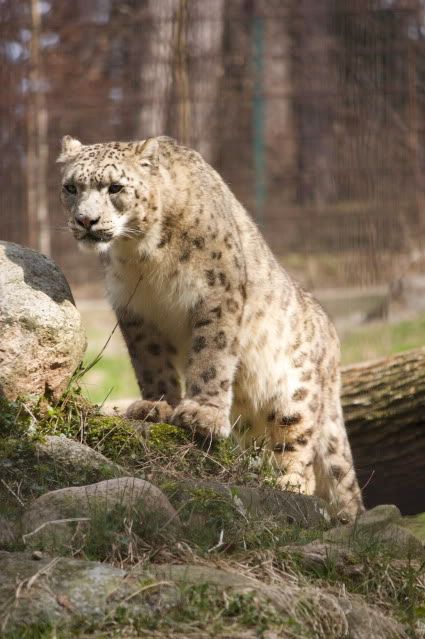 he was marking his territory, the long tail allows them to balance and jump in the moutains while hunting for wild sheep and goat. Snow Leopards can jump 14 meters (46 ft)!
Kodiak bears, the biggest of all the brown bear subspecies. They were very active, running around, chasing each other and begging food of the visitors (you're allowed to feed them with special food)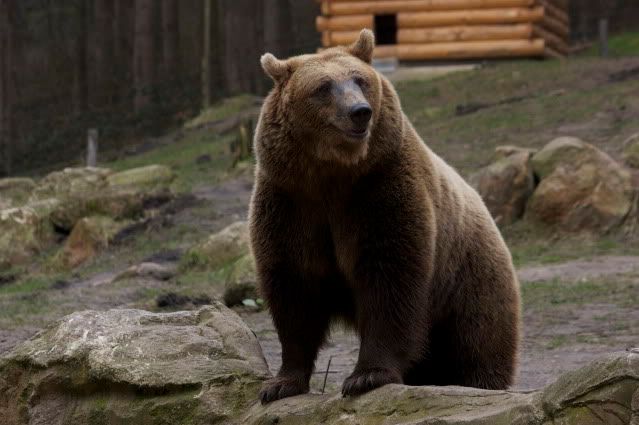 the wild boars had a huge number of piglets - they are so adorable and I always wonder if they are soft. But I don't think the adult would allow me to find out.
a quick drink while mom is scratching herself
and then resting, using your sibling as a pillow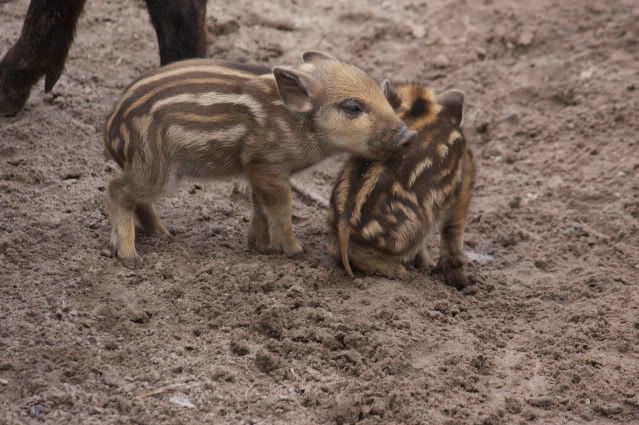 This is a
Camera Critters post
, the meme for all animals great and small