Mouse-like hamsters are neither true hamsters nor mice, but they are a family of their own with eight different species (or subspecies, depending on whom you ask).
They are extremely fast and agile, climbing and running all the time. In the wild, they live in Syria, Pakistan, Turkmenistan and Afghanistan in the rocky desert, feeding on small seeds and plants.
These two are still juvenile and will grow a bit more. Their fur is greasy because they haven't had a sand bath for the last day or so while travelling to their new owner.
They are Great Balkhan Mouse-like Hamster (Calomyscus mystax), the only species kept in captivity, they are only sold in europe as far as I know.
They will not get tame and need a huge cage, the size of a small closet, to live out their urge to climb and run.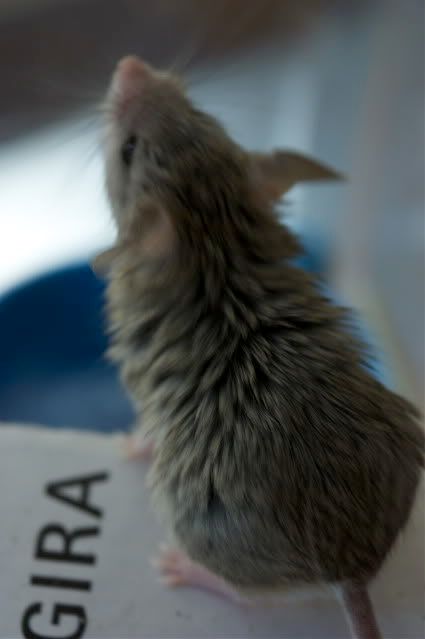 See more Camera Critters over at the
Camera Critters meme