We spend Easter at my SO's parents in
Bergedorf
. They have a
Easter fire
on Saturday every year, but I forgot to bring the camera. Next year, I promise.
The weather was typical for April: sunshine, rain, clouds, sunshine again. But it was warm and we took a walk on Easter Sunday and enjoyed the spring.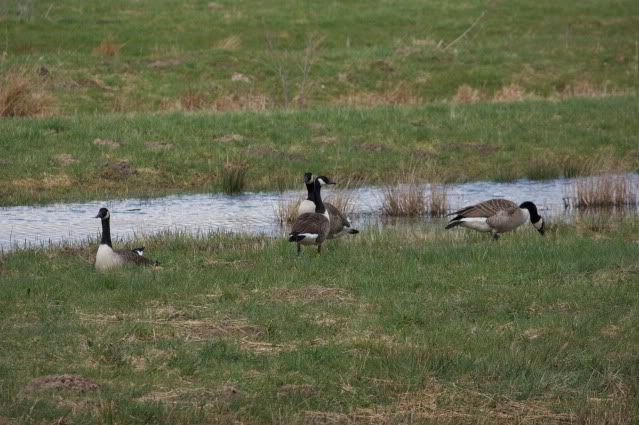 Canada geese (Branta canadensis) - they have been introduced to Europe, but birds have also migrated here on their own
A Mute Swan (Cygnus olor) and a lone Greylag Goose (Anser anser) who later wandered over to the Canada Geese. Maybe it didn't find a partner this year or was just lost.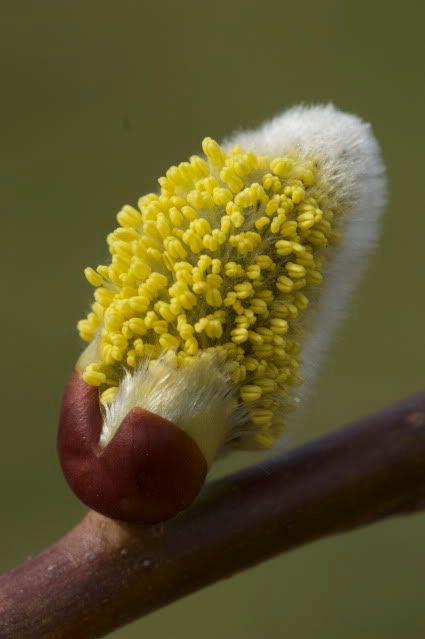 a Pusekätzchen, a catkin - the male bloom of the Great or Goat Willow (Salix caprea), the female flowers are greenish and less soft. The first tree to flower in spring and an important food source for bees, who were very active and bringing in lost of pollen. Click to see a bigger version, you can see the pollen baskets on their legs. Note also the dead bees lying in front of the hive: bees do a spring cleaning when it's warm enough and will drag out all the bees that died during the winter.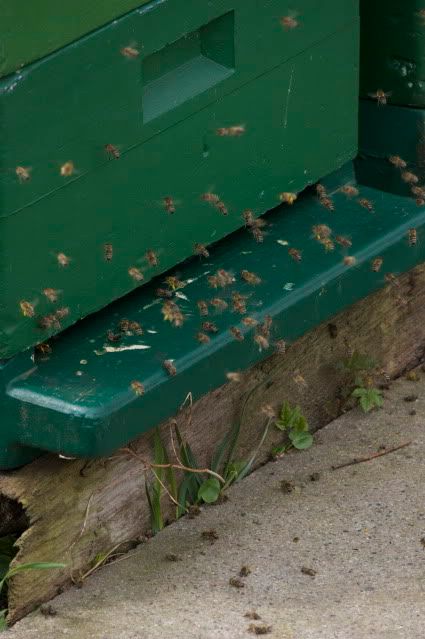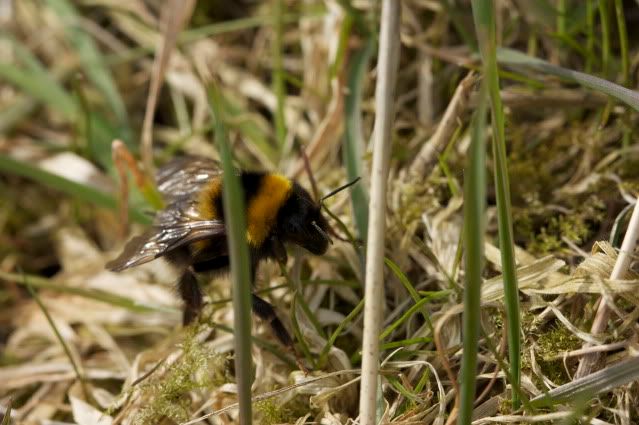 a Large Earth Bumblebee queen (Bombus terrestris) was looking for a place to build her nest. Empty mouseholes are often used by them and you can attract them by building a nesting box and putting some used mouse bedding in it, which most pet shops will be glad to give you. A nesting box can be as simple as a flower pot buried upside-down with a curved shard over the hole in the bottom to keep the rain out. It's easy to make your garden or balcony more insec-friendly. You can buy insect nesting boxes, for example
here
, but they are also easy to make yourself.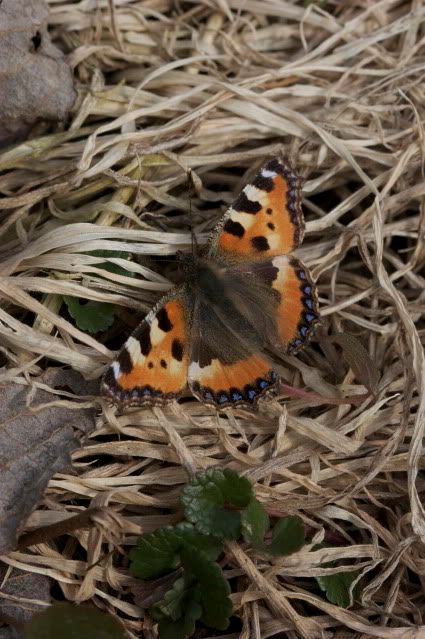 Last but not least: the second butterfly I saw this year. The first one was a Common Brimstone (Gonepteryx rhamni), this one is a Small Tortoiseshell (Aglais urticae). Look at the eyes, I love their pattern.
See the world with
My World Tuesday