I recently noticed just how many churches there are in Hamburg (apart from the five main churches you can see
here
) and many are quite old and look very impressive. Above is the Christuskirche in Altona, a Baptist church built in 1915.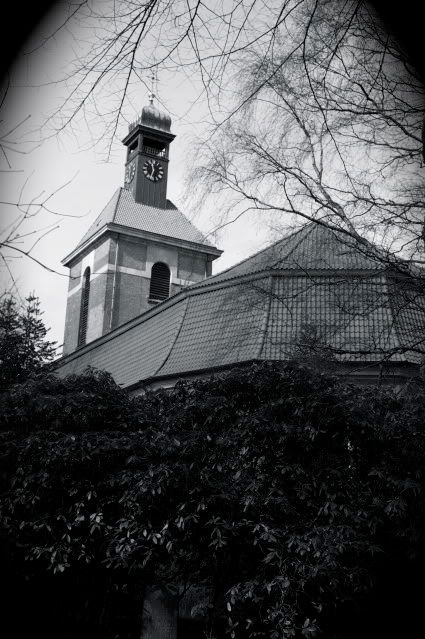 The Christianskirche was built in 1738 and one of only a few baroque buildings in Hamburg. There was a church there since 1548, when Ottensen was just a village (it then became part of Altona and Altona became part of Hamburg). The church is also called Klopstockkirche because the poet
Friedrich Gottlieb Klopstock
was buried there in 1803 in a huge ceremony. His grave and those of his two wives are still there.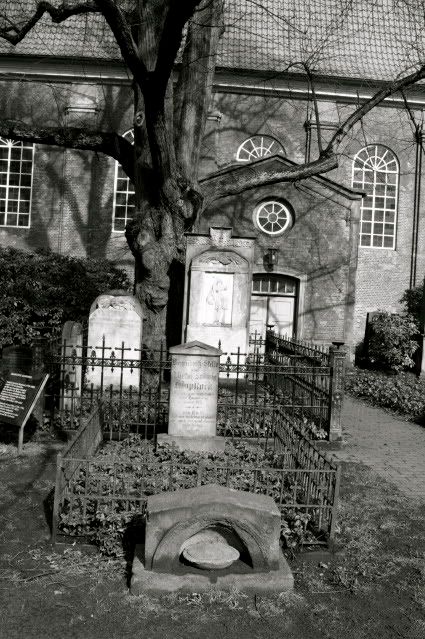 The cemetery has been in use from 1537-1929 and there are many beautiful old gravestone, this one is from the 1860s: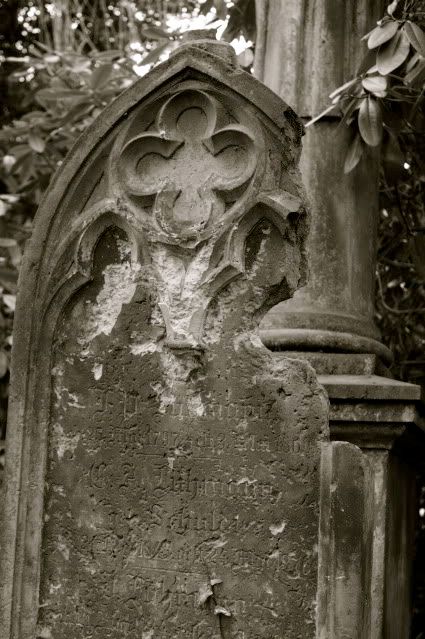 And a last church, the Kreuzkirche, built in 1898. Then, it stood on a meadow - these days, it stands on a traffic island in the middle of a busy street. This sounds worse than it really is, though, great care was taken to shelter the church from the traffic with trees and rhododendron.
Travel around the world with
;yWorld Tuesday
!