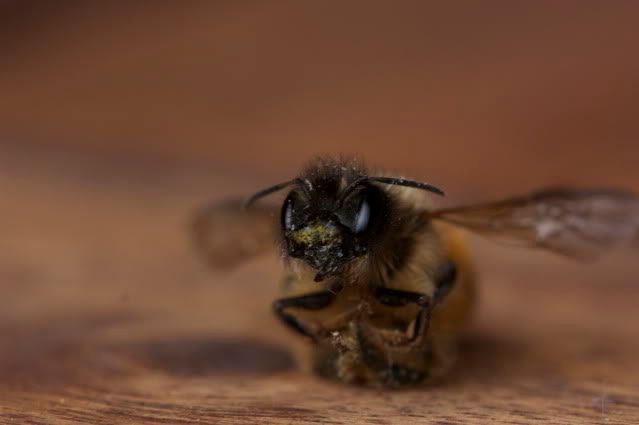 A femame Osmia cornuta, a European mason bee. They are solitary bees and will build their nest, one for each egg, in small crevices and holes. I know this is a female because she has those little horns on her head, the males don't have that.
She's dead, unfortunately, I don't know what killed her. Other females of her species are still visiting our balcony and I think we really need to get a nesting box for them, for example a block of wood with holes drilled into it. Solitary bees and wasp will accept such artificial nests gladly and it's an easy way to make your garden or balcony more insect friendly. They are also not at all aggressive, so there's no need to be afraid of them.
Here
is a great website that shows how to make such bee homes.
Go to
Camera Critters
for more animals pictures!