The port of Hamburg celebrated its 821st birthday of May 7th and as always, it was a huge party. Many ships from all over the world come as guests and a ton of people spend three days visiting and watching ships, eating and drinking and generally having a good time.
The weather was extremely foggy, so my photos didn't turn out that well...maybe next year. At least it didn't rain, but that wouldn't have stopped anyone from Hamburg from having fun, we're used to that.
Here's the Fischauktionshalle, fresh fish used to be sold here. now it's a place for live music. The area around it is still a big open air market on Sunday mornings and if you have been partying on the Reeperbahn all night, you can walk down for a quick visit and maybe a Fischbroetchen (fish in a bun). It's always insanely crowded.
some more ships, under sail and steam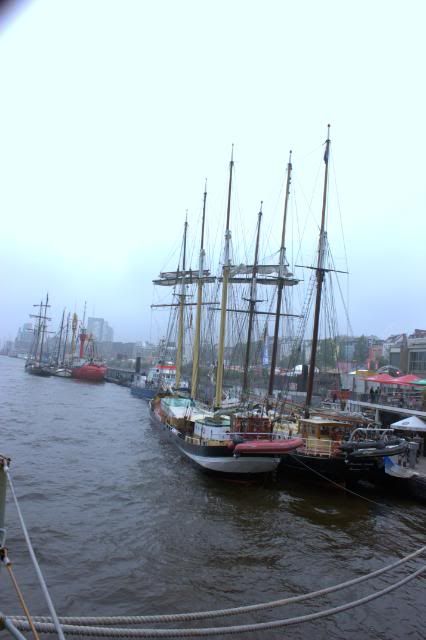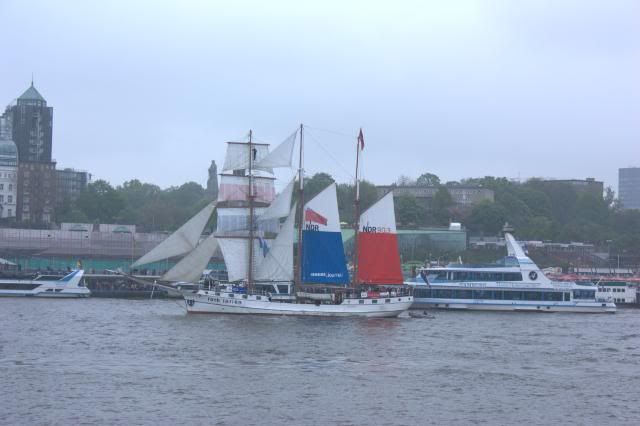 and the old Elbtunnel, you can use it to get to the other side of the Elbe quickly on foot, from there you have the view you can see in the first photo - which is actually nicer than the one from the city side of the Elbe I feel, especially in the evening
and here are the Landungsbruecken, the domed building houses the entrance to the old Elbtunnel