The Fischbeker Heide is a nature reserve in Hamburg and the second biggest heath in Germany (the Lüneburg Heath is the biggest).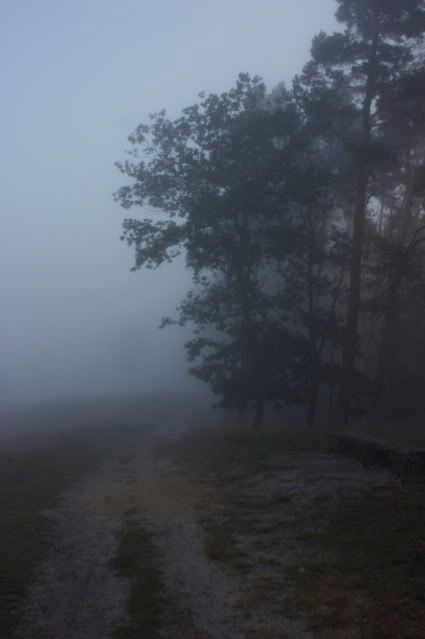 We got up at 4am to see the sun rise and to watch birds, but we didn't expect it to be that foggy. It gave the whole landscape a very eerie feeling, especially since it's very similar to what Northern Germany looked like during the last glacial period. I almost expected to see a mammoth stepping out of the mist.
Sunrise, but it would be another hour until it was strong enough for the fog to disappear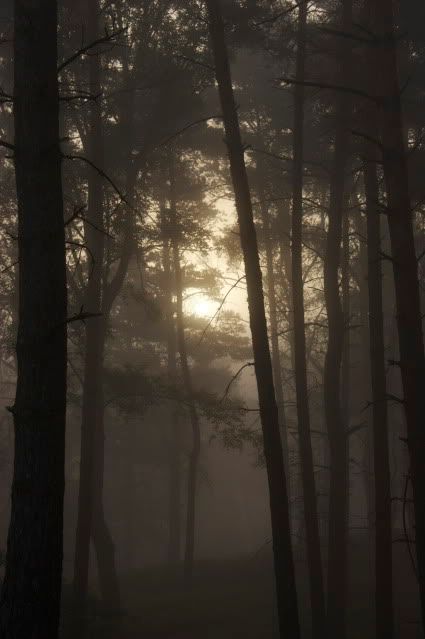 We were taking a break for something to eat when we heard a loud noise, like a baying dog that had swallowed a duck lure. It was a fallow deer and I had no idea that they have such a weird voice. It was a doe and I think that she had been scared by something. I don't think it was us, since we were at least 1oo yards away, but she did know we were there and watched us for a while.
The first flowers of the Erica, I plan another visit to this area when it's in full bloom.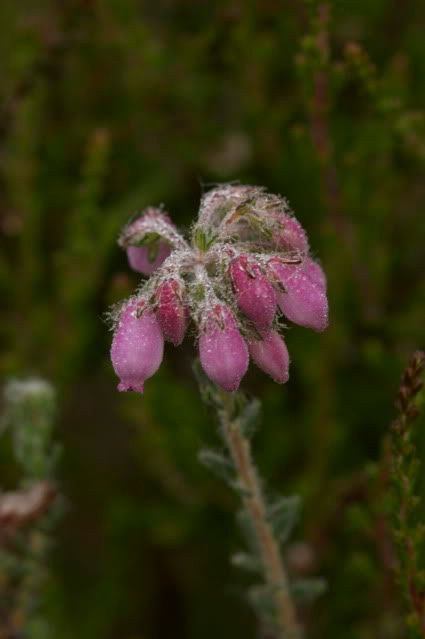 Mating butterflies, but I have no idea what species they are.
We left at around 8am, when the sun had fully risen. Other people started to arrive now, but for three hours we had been all alone and I very much enjoyed that. See if you can spot the deer in the photo, by the way (click it for a full view) ;)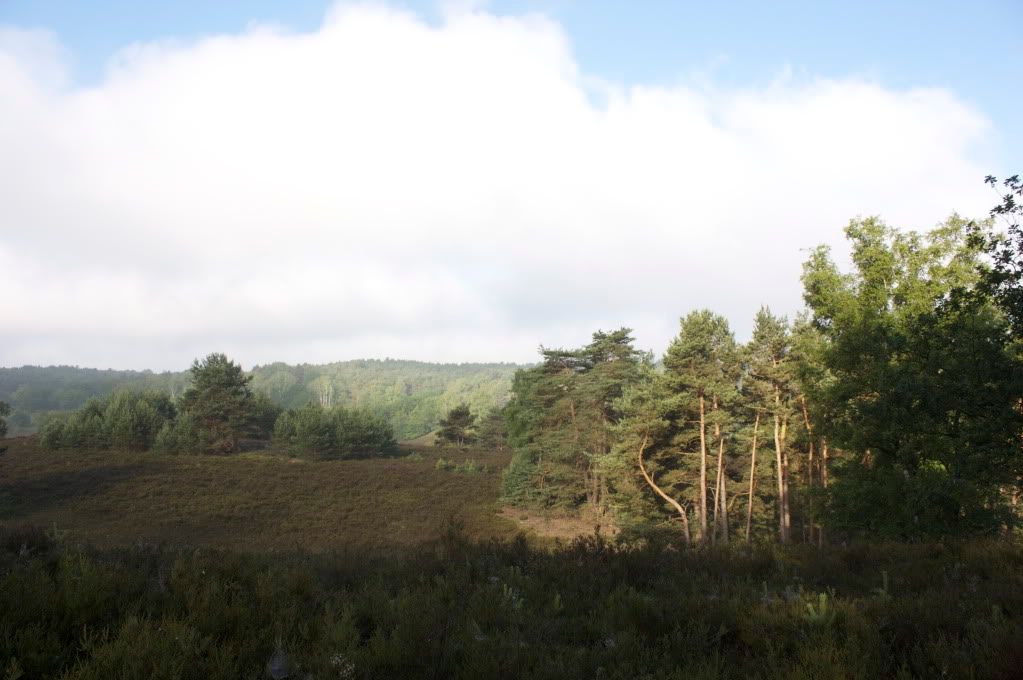 Here's a closeup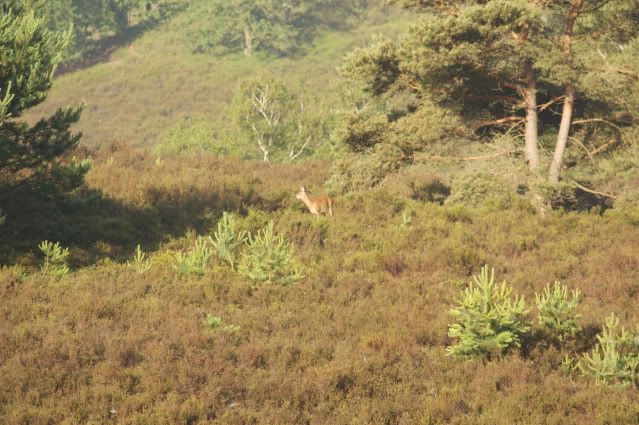 This is a
MyWorld Tuesday
post.