I think what I like best about Hamburg is how green it is and all the water. You can reach a lot of places per boat and here's one, the Ammersbek (built in 1939), one of the Alsterdampfer. They used to be real steam engine ships, but topday there's only one left which will take you from Barmbek to the Jungfernstieg on the weekend. It's a trip I can only recommend!
a view over the canal
Both Winterhude and Eppendorf are a very beauitful parts of Hamburg, with lots of lovely houses and apartments. Maybe one day I'll be rich enough to live there.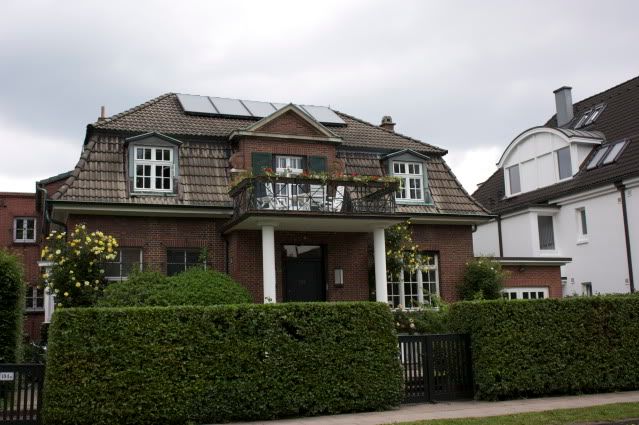 here's my favourite building there, the St Johanniskloster. It's was built in 1912 and it used to be a nunnery. Now it's a home for widows and old ladies with a religious background, who don't want to become nuns, but still want to live a live of contemplation and religion. It's called a Damenstift in German and I couldn't find a precise translation, maybe one of you will know?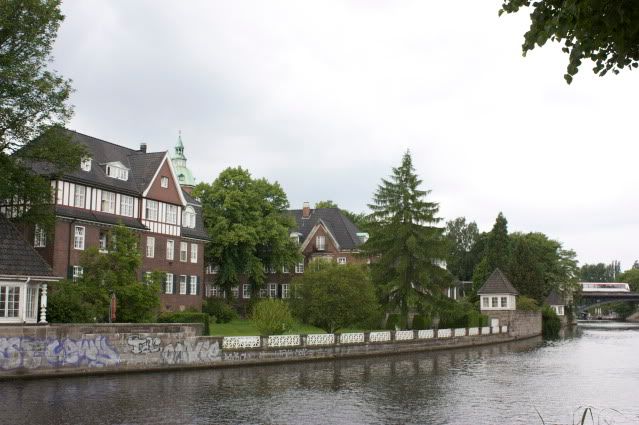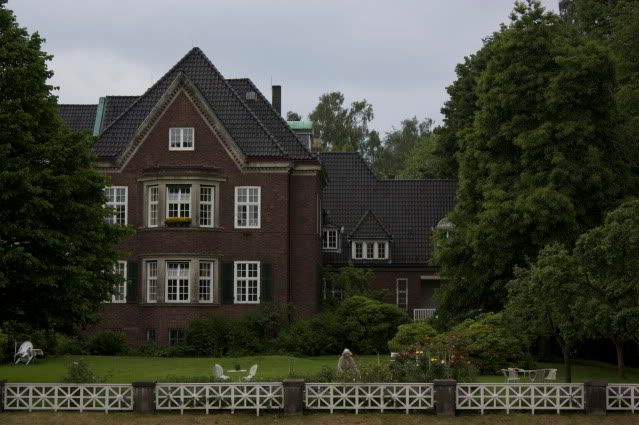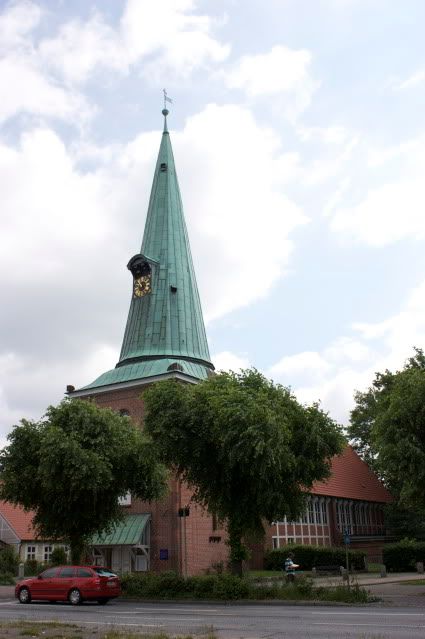 The St. Johanniskirche was established in 1267, but may be even older. It's one of the oldest parishes in Northern Germany in any case. The age of the church is a bit difficlut to determine, the tower probably used to be a watchtower and was converted into the square tower you see today in 1751, the rest of the church is about 400 years old. It's extremely popular for marriages and is nicknamed the Hochzeitskirche, the wedding church.
The Kellinghusenbad. Built in 1914, it's a public swimming pool and a really gorgeous one. There used to be a register office and a public library in the same building. I bet they had lots of trouble with water damaged books!
Lastly, I found nice examples of two types of building you can find everywhere in Hamburg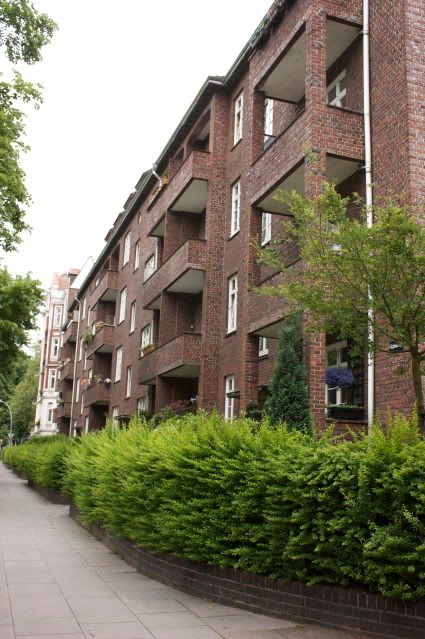 The brick building, often from the 20s, and very much part of the townscape of Hamburg. I live in such a building myself and I love it, it looks great and it keeps very cool during the summer. The most famouse brick building is probably the
Chilehaus
.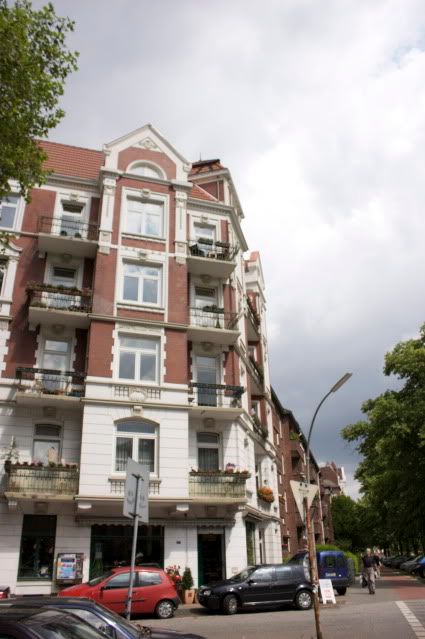 And the period building, usually with a brightly painted facade, the apartments huge with high ceilings and often with Art Nouveau elements. This one even has a corner shop, a Tante Emma Laden (Aunt Emma shop), something that's getting rare these days.
Travel the world with
MyWorld Tuesday