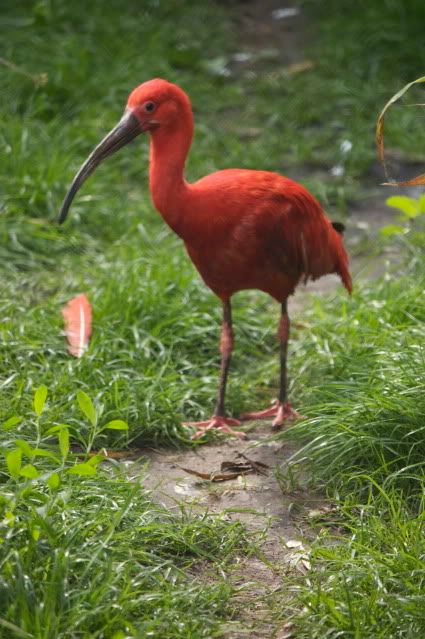 This is a Scarlet Ibis (Eudocimus ruber), I think that along with the
Sacred Ibis
it's the best known Ibis species. Their chicks are grey (like
this
) and like with flamingoes, the red colour is prodiced from crustaceans, a big part of their diet. The beak of an ibis is used to probe for worms and crabs in the mud, soil or in rock crevices, depending on where the bird lives.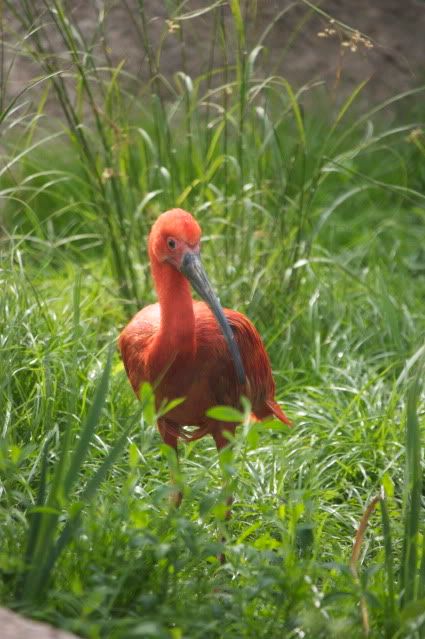 Ibises were sacred in Egypt and mummies have been found. The god
Toth
is shown with an Ibis head and the hieroglyph for Toth was an ibis and a scribe - Toth was the one who wrote down if a person's soul was light enough to pass into the afterlife. You can see a picture of the ceremony
here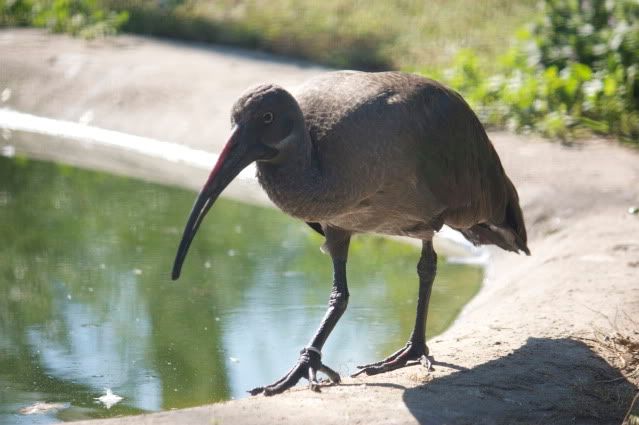 a Hadada Ibis (Bostrychia hagedash), a South African species that is fairly common and often found in gardens and parks searching for earthworms and snails, probing for their prey in soil and leaflitter with their long beaks
Here's yet another Ibis species, the northern Bald Ibis or Waldrapp (Geronticus eremita). They are very rare and the only ibis species not to live near water. There are about 500 birds left in the wild and they are bred in zoos and reintroduced into their old habitats, for example in Spain and Austria. First described in 1557, they died out in most of Europe in the 1700s and for a long time, pictures of the Waldrapp were thought to be mythical birds. There are many places in Austria and Bavaria with names that show that Waldrapps were common there, like Rappenschlucht or Rappenklamm (both meaning Rapp Gorge).
There are many more Ibis species and they share a family with spoonbills like this Roseate Spoonbill (Ajaja ajaja). Ibises and Spoonbills will also often nest together. The bill of a spoonbill is used to search for prey in water.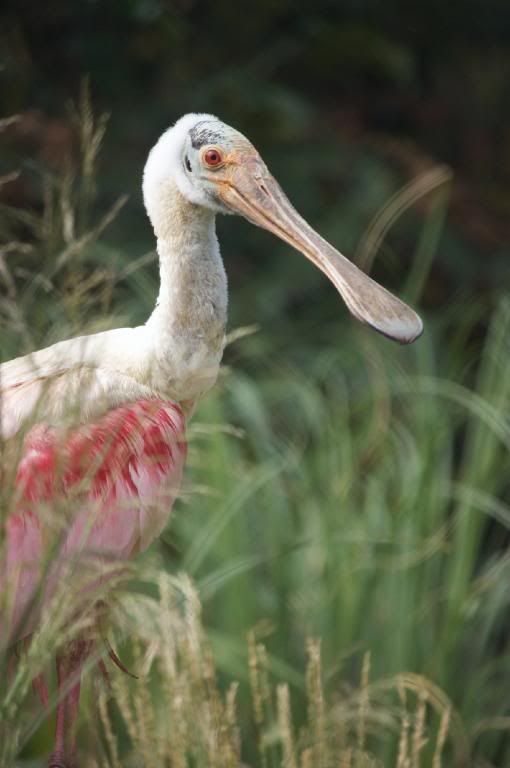 Photos taken at Hagenbecks Tierpark, London Zoo and Tierpark Berlin.
What else does I stand for? Find out with
ABC Wednesday