This is a Short-eared Elephant Shrew (Macroscelides proboscideus). They are not related to
shrews
, elephant shrews belong to a completely different order.
They all have those long noses that gave them their name, but other elephant shrews may look very differently when it comes to size and colour, the biggest can reach a height of 30 cms and weigh up to 500 gramms. These big elephant shrews are called Rüsselhündchen in German (trunk doggies) and the
Golden-rumped Elephant Shrew
is called Goldrücken-Rüsselhündchen (gold-backd trunk doggie). Which is one of my favourite German animal names ever.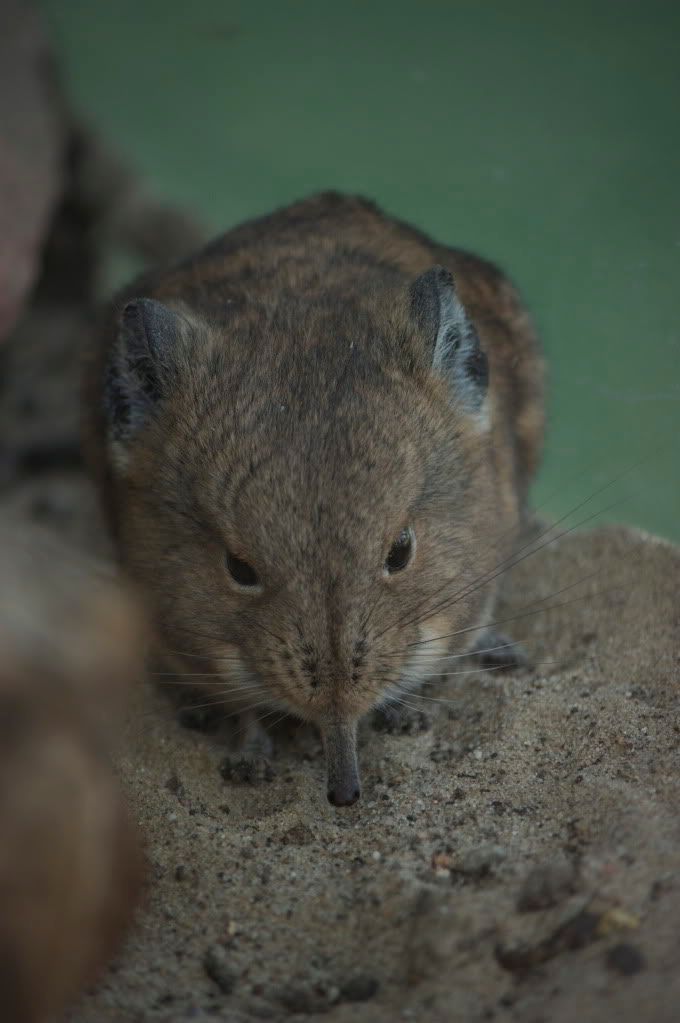 Short-eared Elephant Shrews are about the size of a gerbil, with very soft fur and spindly legs and a nose that can smell around the corner. They eat all kinds of thing: plants, berries, insects.
Field studies suggest that they are monogamous, one of only very few animal species who are. The male will guard the female and chase away any other males.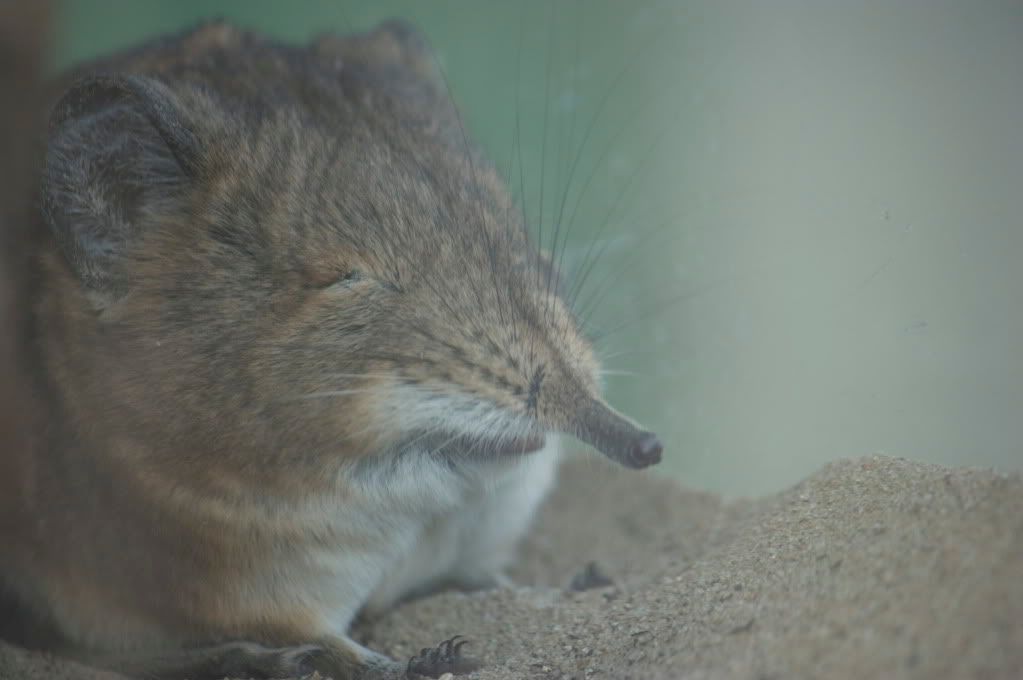 Some stretching just after a huge yawn...look at those legs, its hard to believe that they can run so quickly on them. Some elephant shrew species have tracks in the underbrush that they use to get around and that are kept clean and free of any twigs or other obstacles.
The photos were taken in the Tierpark Berlin.
See what else E stands for over at
ABC Wednesday