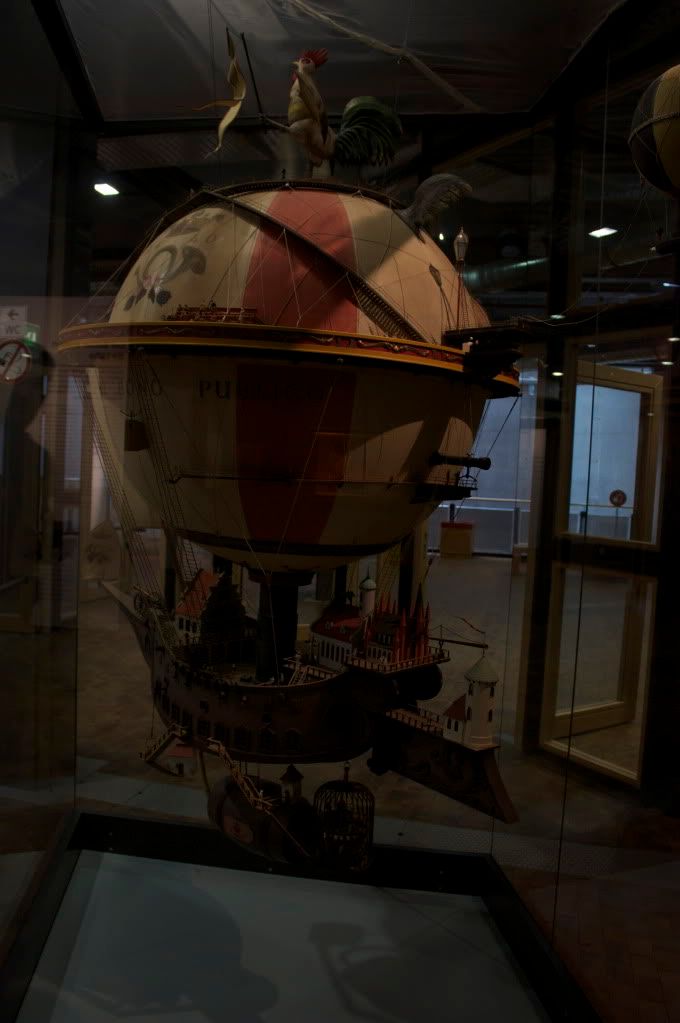 I spent a week in Berlin recently - it's not a city I would want to live in (too big, not enough green) but if you are into museums and art, Berlin rocks.
The
Technikmuseum
is huge and I visited only the two floors dedicated to aviation. That alone took me four hours and there are 13 more exhibitions...
The balloon is a model made after an etching by Balthasar Antoine Dunker, who made fun of the big plans people had for airtravel. But wouldn't it be awesome to ravel in a balloon like this? My favourite part is the streetlight and the steamtrain travelling around the balloon :)
a repplica of an aircraft built by
Otto Lilienthal
. It was supposed to have an engine that flapped the wings, but the motor never worked and so the aircraft never flew.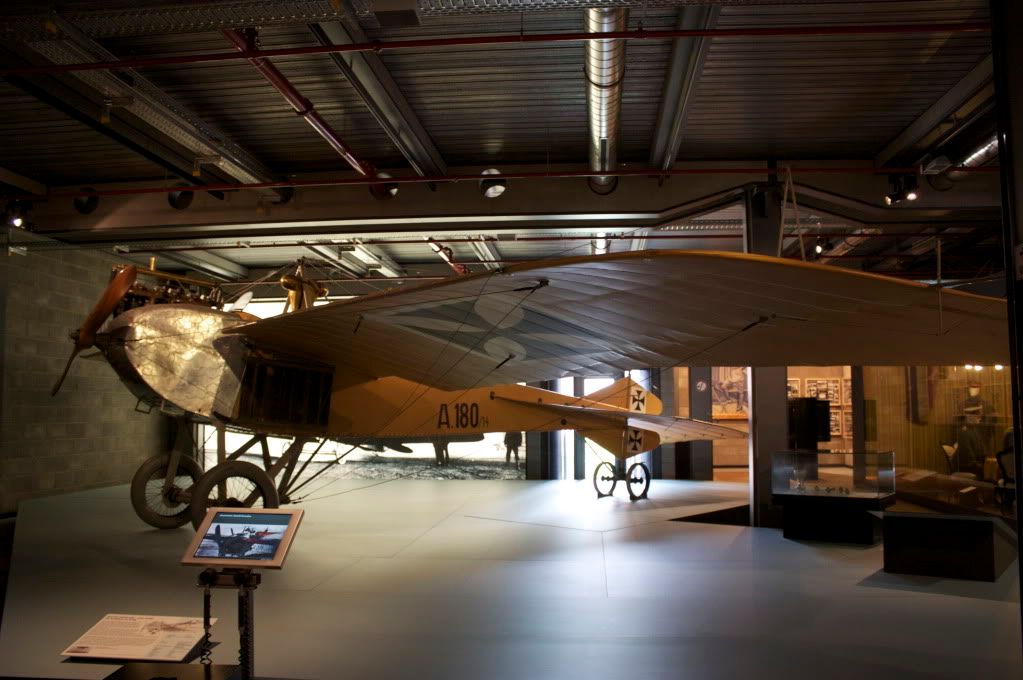 a Jeannin Stahltaube, an aircraft used by the German military prior to WWI. Most of the flying aces in WWI learned to fly in a Stahltaube, but it was too slow and given up for faster models. This one is the only remaining exemplar of a Jeannin Stahltaube. Look at the wheels - can you imagine flying in this?
the remains of a Ju 87, a Stuka (Sturzkampfbomber), it was recovered in Russia.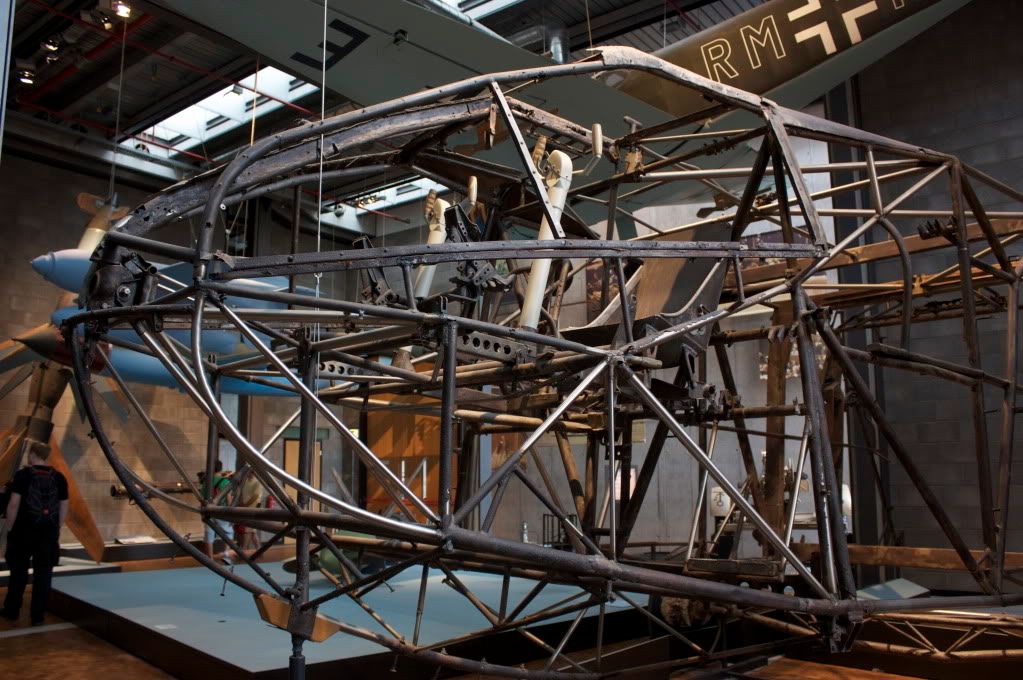 the steel skeleton of a
Gotha Go 242
, a transport glider used during WWII, to transport troops and machinery without alerting anyone by the sound of engines. This one was recovered in 1994 in the former GDR, like a few other exhibits in the museum. I'm amazed by this because Germany isn't that big, so it's hard for something as big as a plane to stay undiscovered for so long, and over 40 years after the war no-one had ever thought of scrapping them or putting them in a museum or whatever?
a Ju 52, known as the Tante Ju - it was used as a transport aircraft both by the military and in a civilian role. It's a reliable aircraft and many airlines used it for many decades, for example Lufthansa and SwissAir. These days, you can fly in a Tante Ju over various German cities.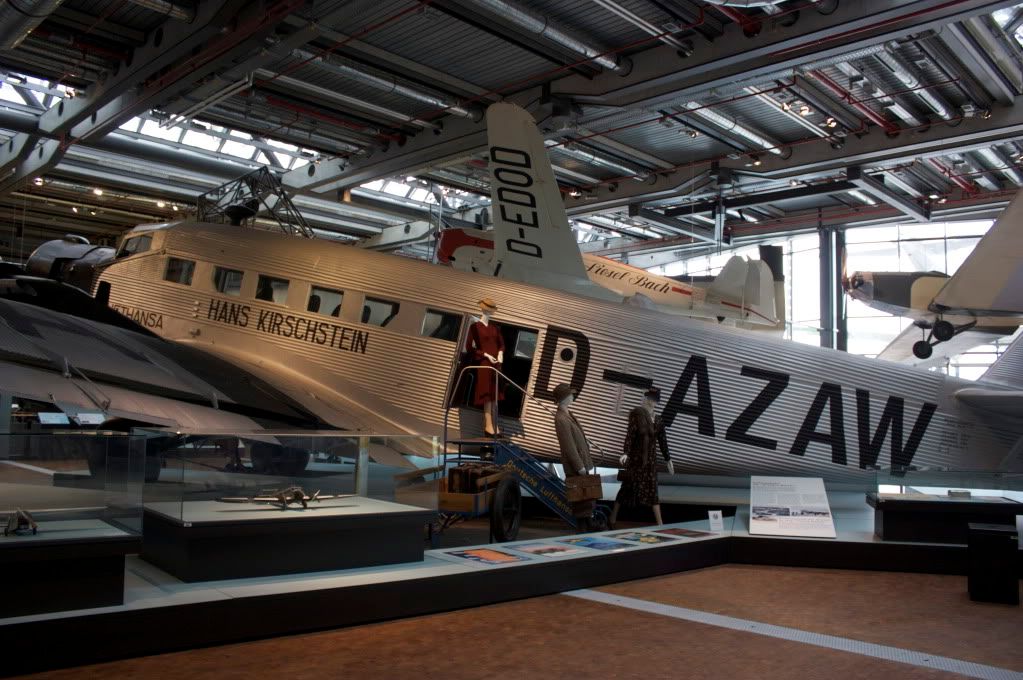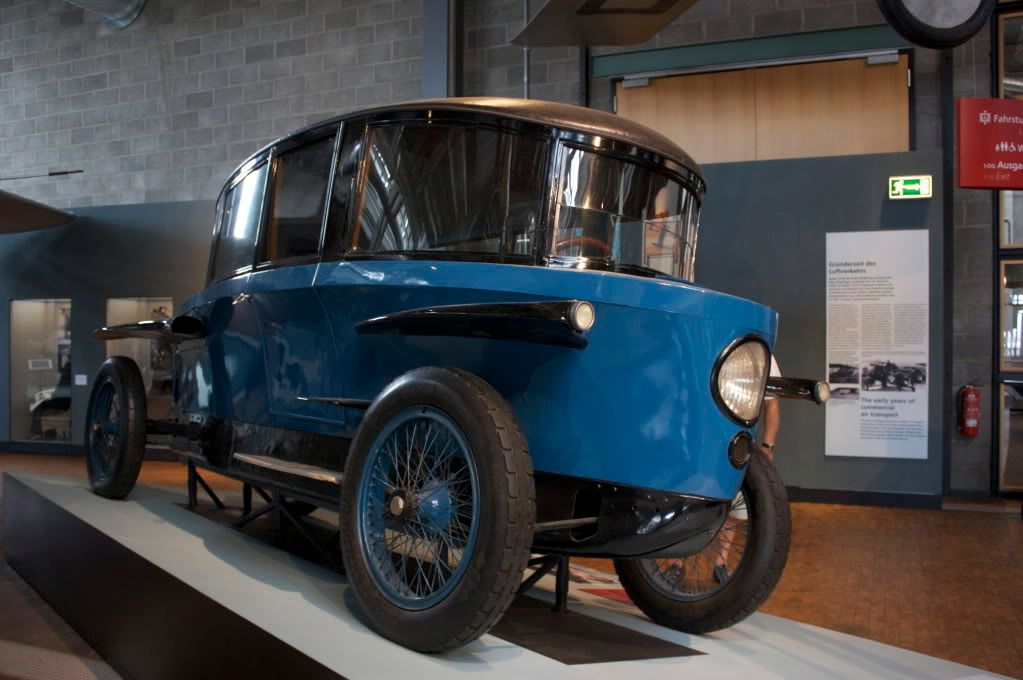 a
Rumpler Tropfenwagen
- built in 1921. It was the first streamlined car ever, but only about one hundred were produced. You may have seen one before if you have ever watched Fritz Lang's Metropolis. This is one of two remaining Tropfenwagen.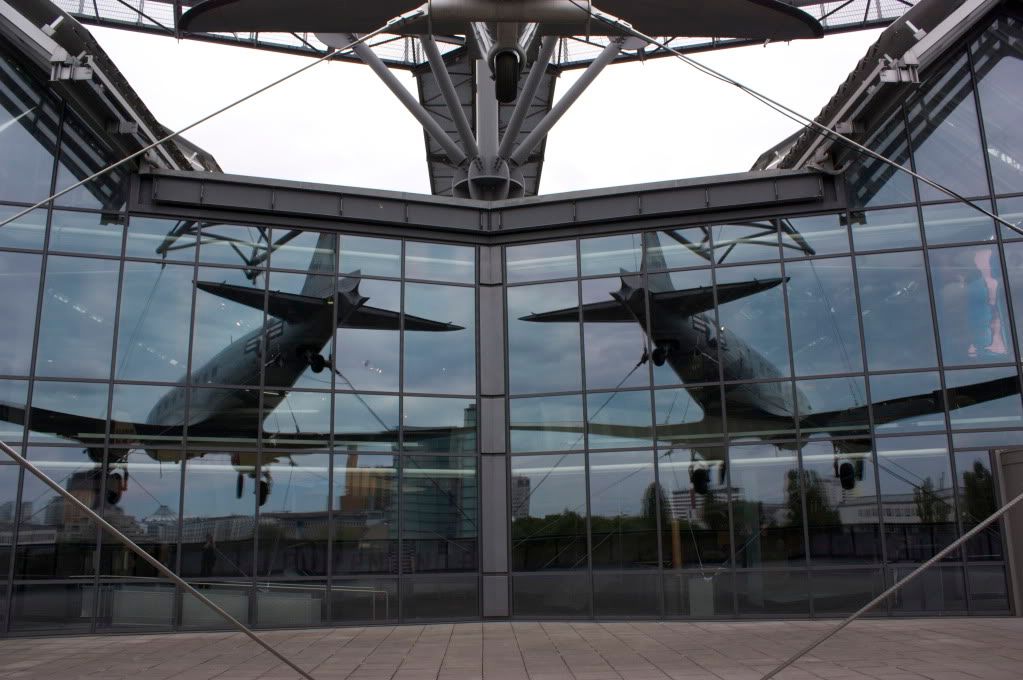 The museum is easy to recognize because it has a Rosinenbomber installed on its roof. During the blockade of Berlin, the Western Allies supplied the citizens with food ect. by aircraft and one of the pilots started to drop sweets and (probably) raisins tied to little parachutes for the children from his plane. That's how the aircrafts got the name Rosinenbomber, which means Raisin Bombers, in Berlin. You can read more about this
here
See the world with
MyWorld tuesday