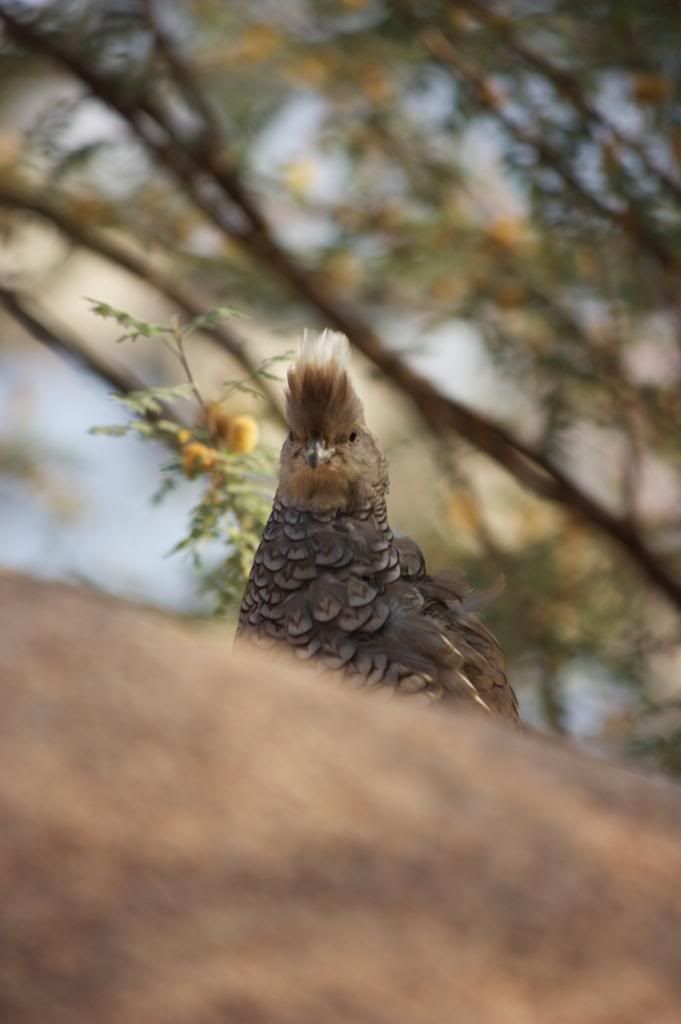 This is a Scaled Quail (Callipepla squamata), a bird species that's common in the Southwestern United States. They are found in pairs during the breeding season, but will gather in flocks of thirty to a hundred birds during the winter months.
They feed on seeds, but will also take fruit, green leaves and insects when they have the chance.
They lay up to 16 eggs and the parents will lead the chicks for weeks, teaching them how to find food and protecting them.
Scaled Quails prefer running for cover when they spot a predator to flying away and they look a bit like wind-up toys, I think: