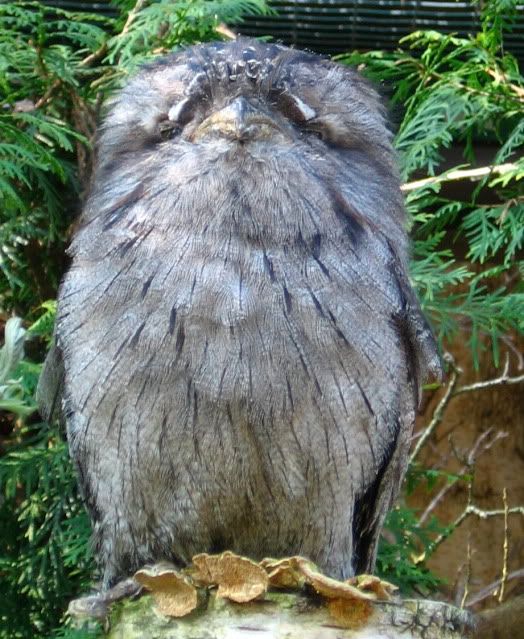 Nightjars are a big bird family with species found all over the world. They are sometimes called nighthawks or goatsucker, the sceintific name for the family Caprimulgidae also means goatsucker. This is because they were thought to drink the milk from goats since nightjars hunt insects and goats of course draw a lot of insects, so there were a lot of those weird nocturnal birds with the huge beak around.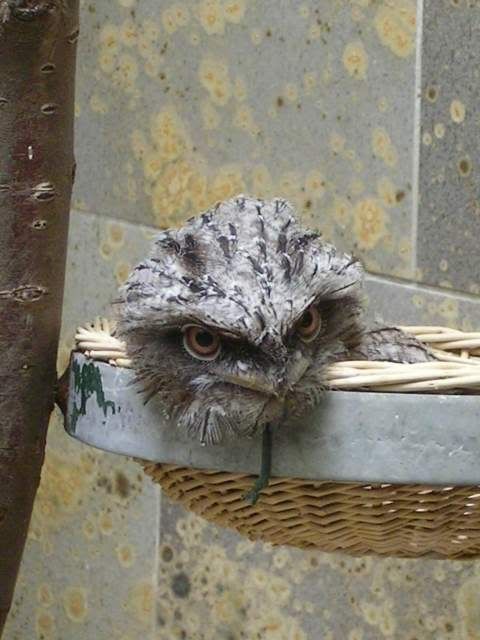 These are all Tawny Frogmouths (Podargus strigoides), an Australian nightjar species - the one above is a chick. They will eat small rodents and reptiles as well as insects and the name Frogmouth is well-given.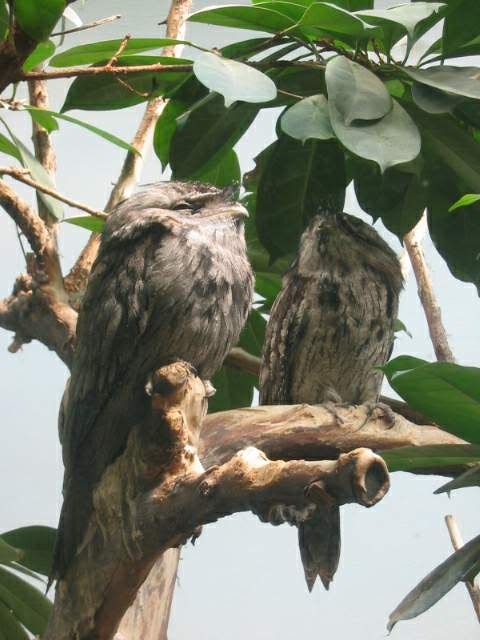 It's very hard to see any nightjar species when it doesn't want to be seen. Many nest on the ground and will stay very still - it's possible to walk right by a nest without seeing it. Frogmouths will strike a pose that makes them resemble broken tree limbs and blend in with the bark. Like this: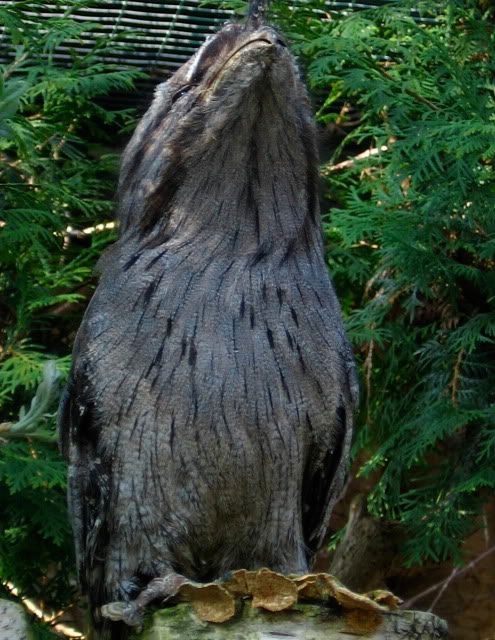 If you look closely, you can see stiff feathers around the bird's beak. Those will let the bird know when it touches an insects or even when an insect is close. They are even more visible with other nightjar species (who are not as fluffy as the Frogmouth), check the photo of the European Nightjar I linked below.
I have seen a
European Nightjar
once, in a nature reservoir close to Hamburg. They have a distinct call, like a cross between a frog and an idling diesel engine, and males will call for hours on end. They are very hard to spot, but the nightjar did us the favour to fly directly over our group, looking very much like a giant moth, beating its wings once and then gliding silently. I couldn't get a photo since it was already dark, but listen to
the call here
See what else N stands for with
ABC Wednesday
Photos were taken at Vogelpark Walsrode, London Zoo and Zoo Wuppertal