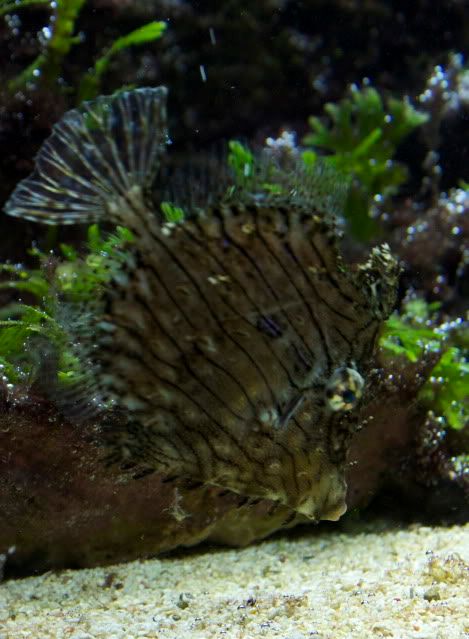 Prickly Leatherjackets (Chaetodermis penicilligerus) are also called Tassled
Filefish
. They live in the coastal areas of Malaysia, southern Japan and can also be found at the Great Barrier Reef.
As a slow swimmer, they prefer habitats with a lot of vegetation to hide in. Their body is covered with shreds of skin that help to camouflage them by blurring the body outline of the fish.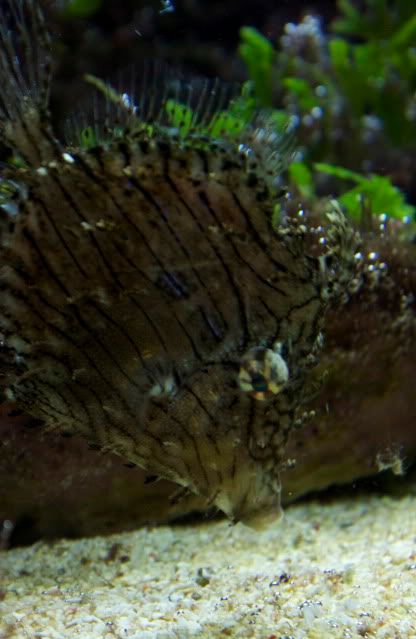 They are usually found alone or in pairs and feed on algae and small invertebrates. Prickly Leatherjackets may reach a size of 30cm (12") and live up to three years.
Photos were taken at Hagenbecks Tierpark. See what else P stands for at
ABC Wednesday