The Red Panda (Ailurus fulgens) is not really related to the Giant Panda, but it has got its name due to the fact that it also eats mainly bamboo. It's about the size of a big cat and it can climb extremely well, going down a tree head-first is no problem.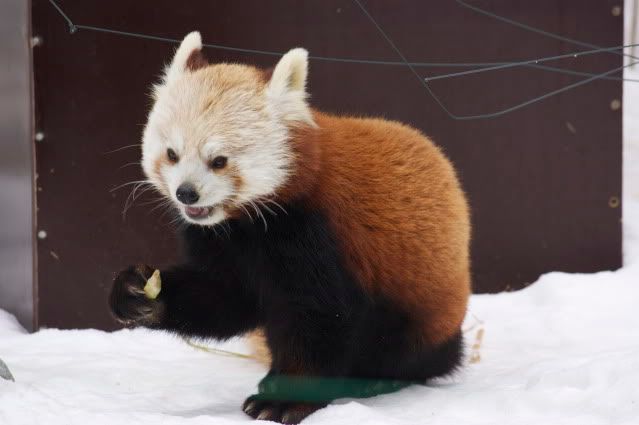 Another similarity to the Giant Panda is the false thumb that allows it to grasp bamboo stalks and other food. The "thumb" is a bone extension of the wrist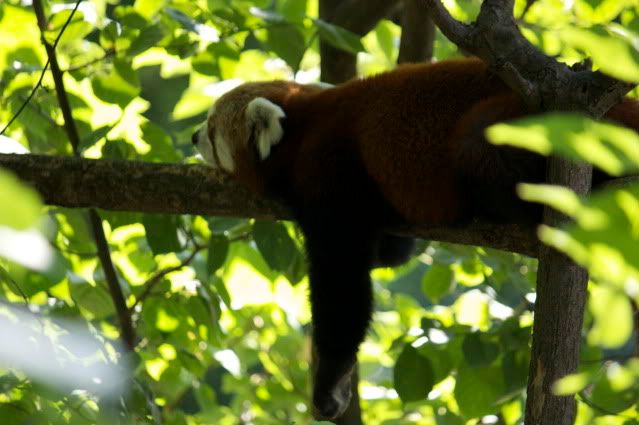 The are most active during the night and around dusk and will spend the day sleeping in hollow trees or stretched out of a branch.
Even if you have never seen a Red Panda at a zoo or in the wild, you may have encountered one in
Kung Fu Panda
The
Red Panda Network
is a great resource for more information about this beautiful animal. They are protected in their natural habitat, but the species is still listed a vulnerable on the
Red List
and it's threatened by habitat destruction and poaching. Even though they are successfully bred in zoos and captivity bred red pandas have been released into the wild, they won't stand much of a chance until their natural environment is better protected.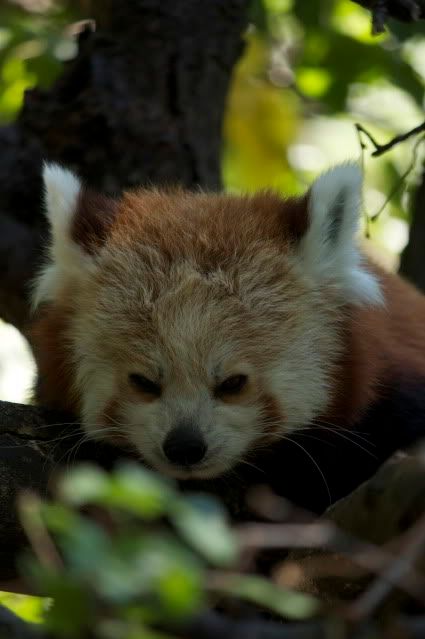 Photos were taken at Hagenbecks Tierpark (red panda in the snow) and Tierpark Berlin (all others).
What else does R stand for? Find out with
ABC Wednesday