A sea urchin has attached itself to the glass of its tank with the help of its
tube feet
. If you ever have the chance to encounter one in the wild or in a touch pool at the zoo, hold your hand close to it and it will explore your fingers with those feet (it tickles a bit). Here's a
closeup
The feet are used for walking and for passing food along to the mouth, the round thing you can see just in the middle. It's called an Aristotele's Lantern, because he described it and compared it to a lantern.
The name comes from an old name for hedgehogs, urcheon. They are related to sea stars and sea cucumbers and feed on algae, sea weed and other plants. If you live near the ocean or have spent a vacation there, you may have found the skeleton (called a test) of a sea urchin:
)
(source:
Wikipedia
Or you found a sand dollar, the test of various sea urchin species that are extremely flattened to accommodate their burrowing lifestyle.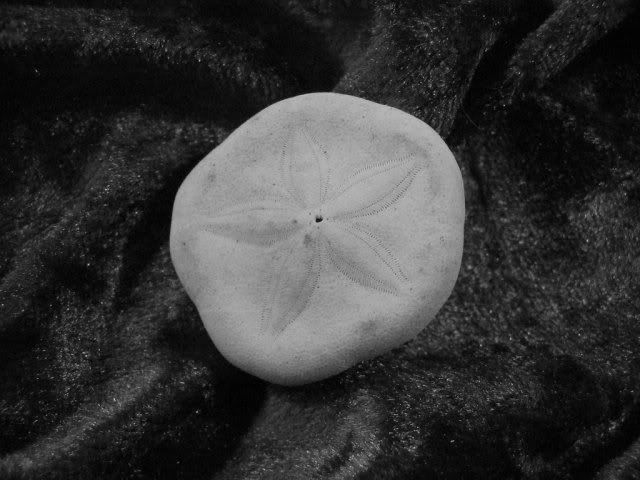 The spines of a sea urchin can be very painful when you step on an urchin or when it's attacked by a predator, like a
Sea Otter
, but otherwise they are harmless to humans. Some urchins have very broad spines that they use like feet, some can dig with them. Apart from the spines, sea urchins have so-called pedicellaria, small pinchers between the spines that are used to clean the surface of the urchin and, with some species, they contain a toxin in case of attack.
Here's a very cool BBC video on sea urchins, including a closeup of an eating sea urching and a mass of live sanddollars:
click
here
if video doesn't work.
What else does U stand for ? Find out with
ABC Wedneyday