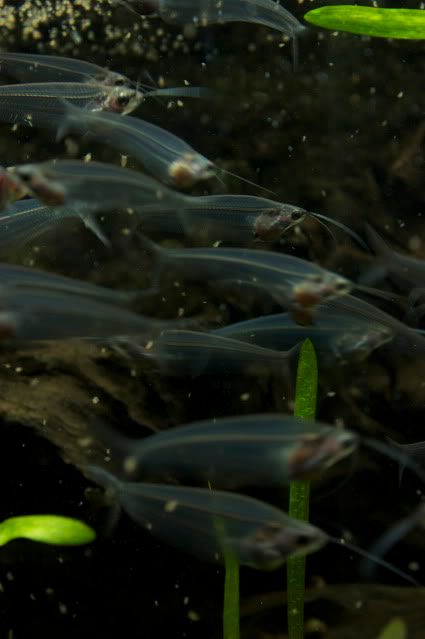 Those are Ghost Catfish (Kryptopterus minor), sometimes also known as X-Ray Fish. They are native to Borneo, about 3 inches long and only one of a whole number of species with similar looks.
Ghost Catfish live in groups of ten or more fish and prey on insects and smaller fish. They can reach an age of ten years and are often kept in captivity, although no-one has managed to breed them (as far as I know).
Just how transparent an individual fish is depends on its diet and habitat. Like all catfish, they have no scales and since they don't have any body pigments, they are transparent.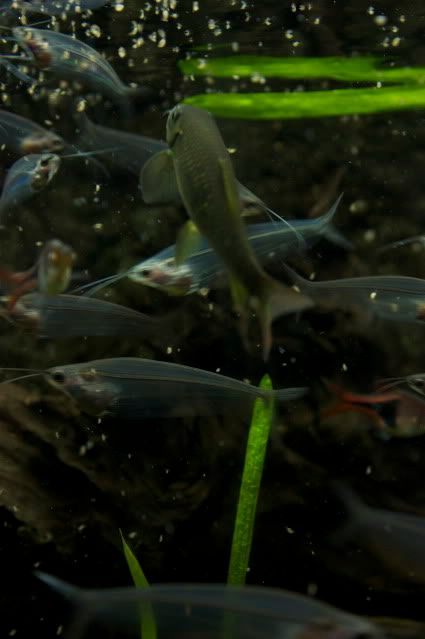 Find out what else X stands for with
ABC Wednesday