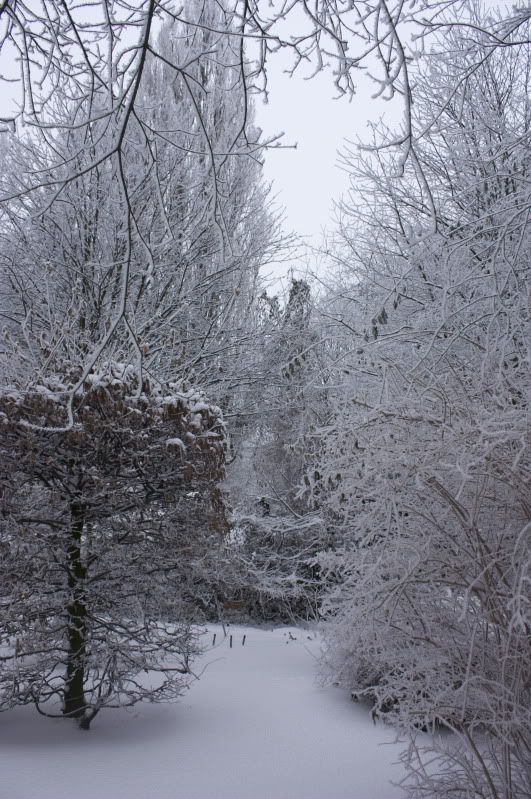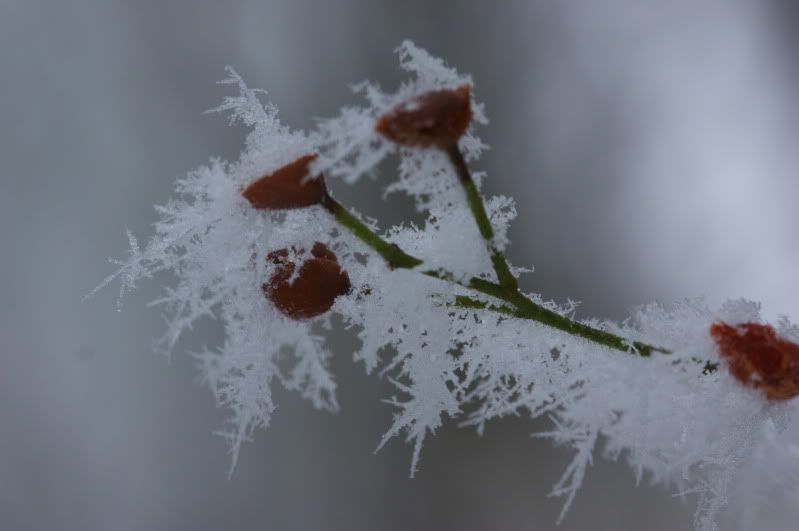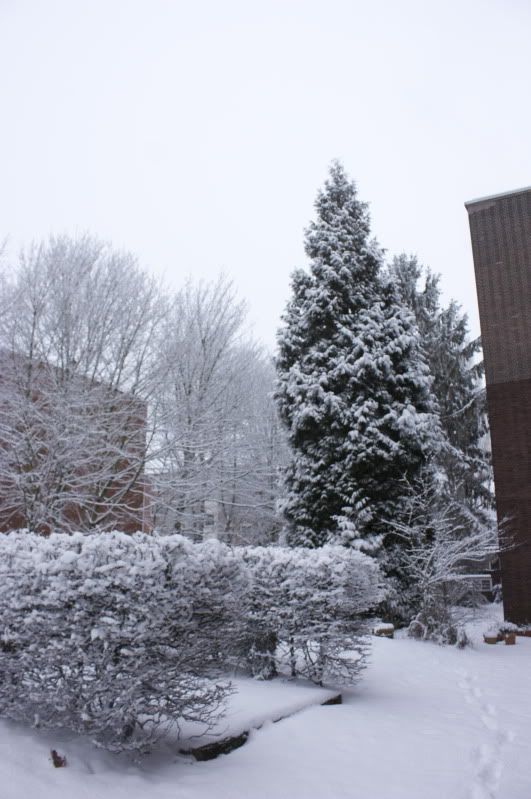 I took all these photos a few days ago in the yard behind my house - no-one else has been there since it snowed and it felt a bit like sacrilege to leave footprints in the snow.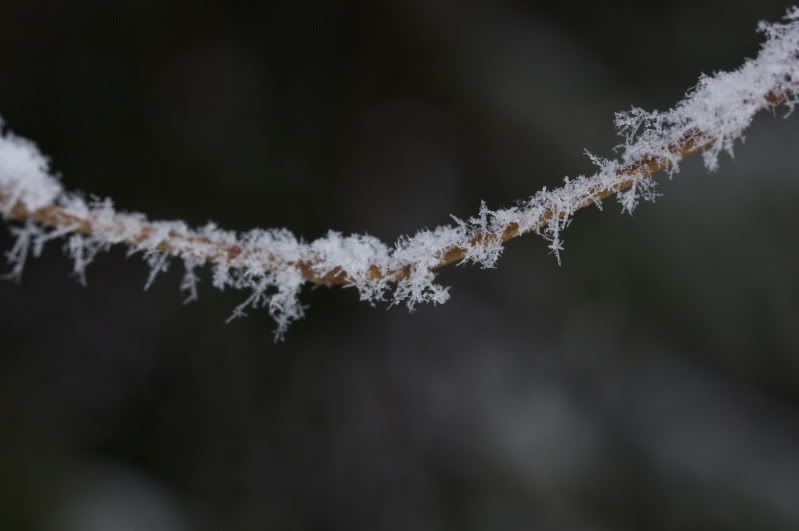 The weather has been cold and without any wind, so the trees are still covered in a frosting of snow. The first time I tried to take a photo like this, the crystals melted because I breathed on them while focusing the camera.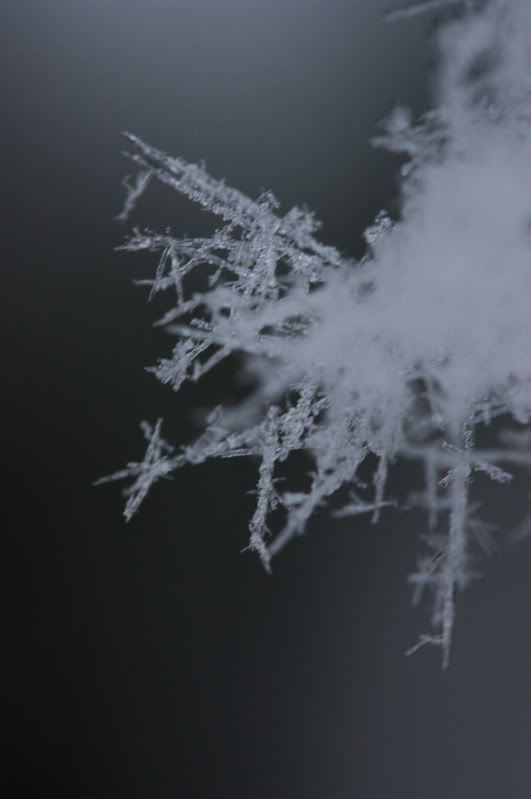 The day after that, the weather was gorgeous and the trees looked especially beautiful against the blue sky.
See if you can find the Short-Toed Tree Creeper (Certhia brachydactyla) here (click for bigger version):
I cropped another photo a bit, he's right in the middle of the picture: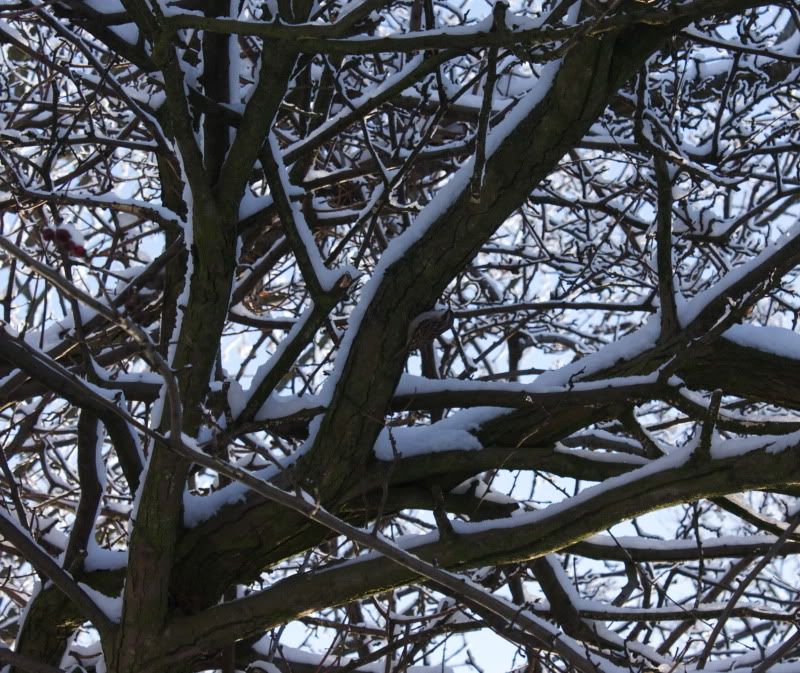 Nature Notes is hosted by
Rambling Woods
The caterpillar from last time is staying in the fridge now, by the way. It has fallen into a torpor and if it works out as planned, I will be able to put it outside to pupate in a coulpe of months.
In response to a question in the comments: the Brown Creeper is a different species (Certhia americana), but from the same family and genus. It's the only North American Treecreeper species.