I spent Christmas at my parents' home and they have a very active bird feeder in front of the dining room window. Above is a female blackbird (Turdus merula), she keeps close to the feeder, as does her mate, but I didn't get a photo of him (he's black, with a bright yellow beak).
A European Robin (Erithacus rubecula), it comes every day to feed on the suet-filled coconut.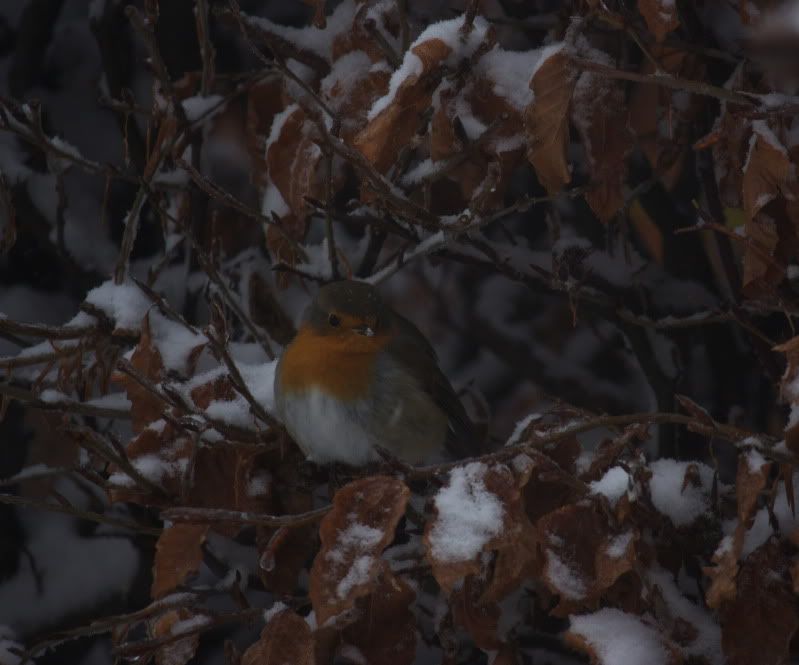 A European Tree Sparrow (Passer montanus), he always pops into the feeder to get a sunflower seeds and then cracks the seeds sitting on the edge of the feeder or the hedge with a good view of everything that goes one.
A Blue Tit (Cyanistes caeruleus), those are so tiny and adorable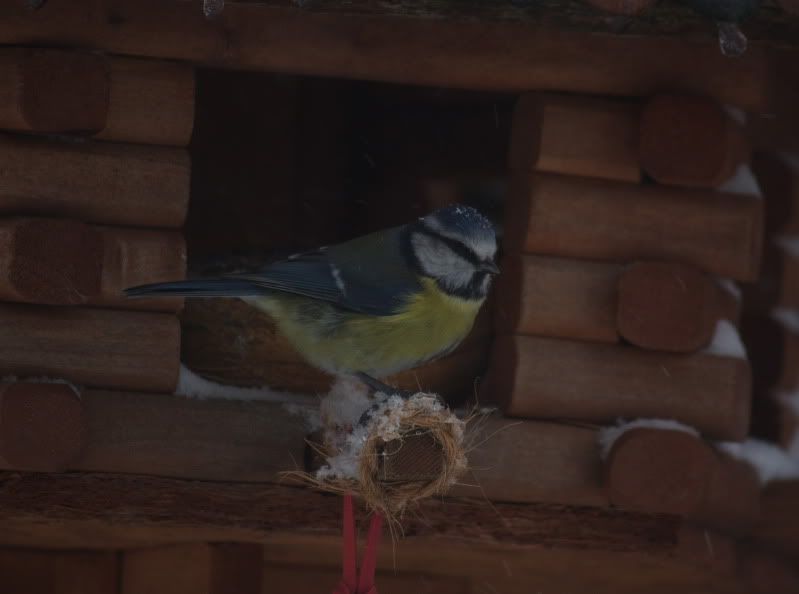 a leftover rosehip
Aaron's Beard (Hypericum calycinum), you may also know it as Rose of Sharon, Jerusalem Star or Great st-John's Wort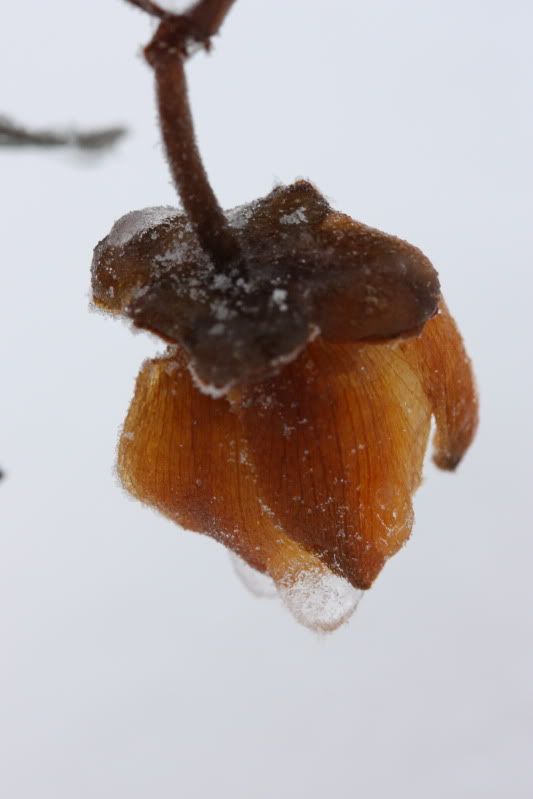 thy ivy is full of icicles
See if you can find all three birds here:
Nature Notes is hosted by Michelle at
Rambling Woods