We buy only organic food and if the price is a caterpillar in my cauliflower, then that's fine with me.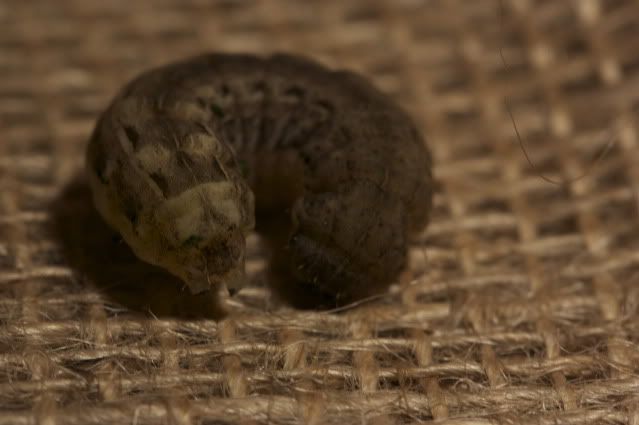 But what do I do with a caterpillar right in the middle of winter? It's freezing outside and it would die. So I put it in a box with some cauliflower leaves and did some research.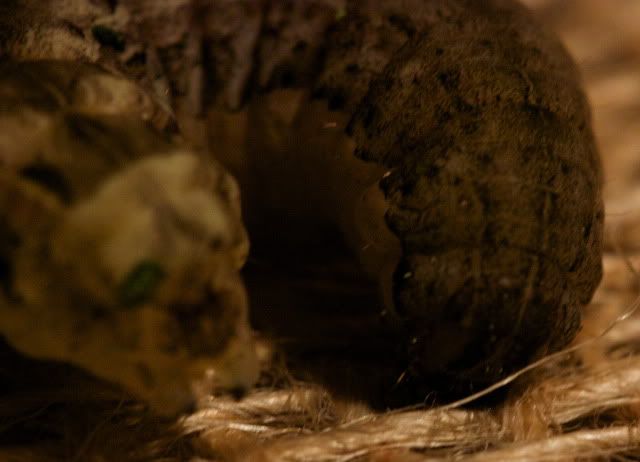 What I have here it a Large Yellow Underwing and it overwinters as a caterpillar. I'm going to keep it in an unheated room for a few days and then it will go into the fridge until it's warm enough outside that it won't notice the difference. Since they eat all kinds of plants, feeding it won't be a problem.
I've seen the adult moth a few times, they sometimes are attracted to the light inside. In German, they are called Hausmutter, that means Housemother.
Here's a picture
.
Nature Notes is hosted by Michelle over at
Rambling Woods