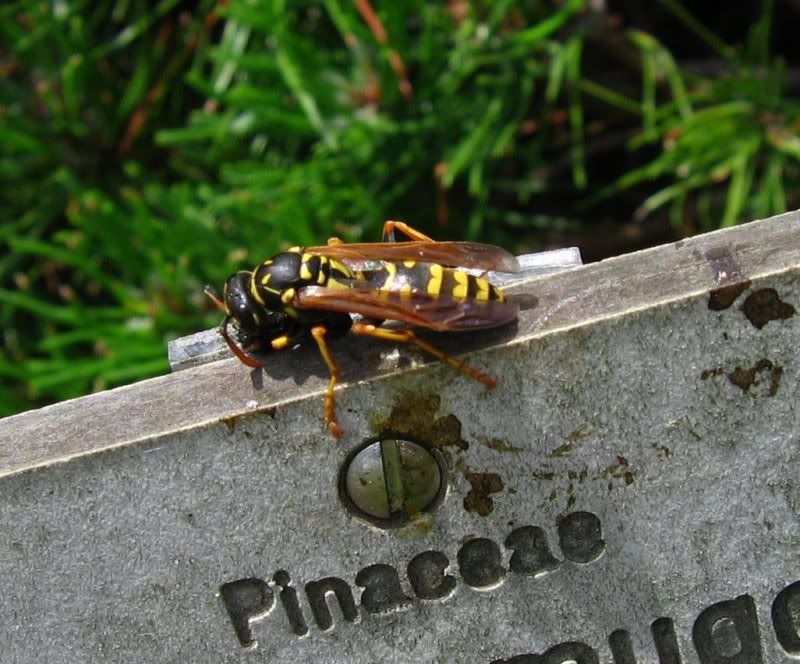 Yellowjackets is the North American name for a number of wasp species, this one is a Common Wasp. The species is native to Europe and has been introduced to Australia and New Zealand, where it is an invasive species.
They nest in abandoned mice holes or in cavities above the earth and build nests out of wood pulp. If you have a wood stack or even wooden furniture, the chances of seeing wasps chewing off bits to build their nests from it during the spring are pretty good. One nest can house up to 10,000 wasps, one queen and her workers. In late summer, new queens are hatched who will overwinter and start new colonies in the next spring. The rest of the colony dies.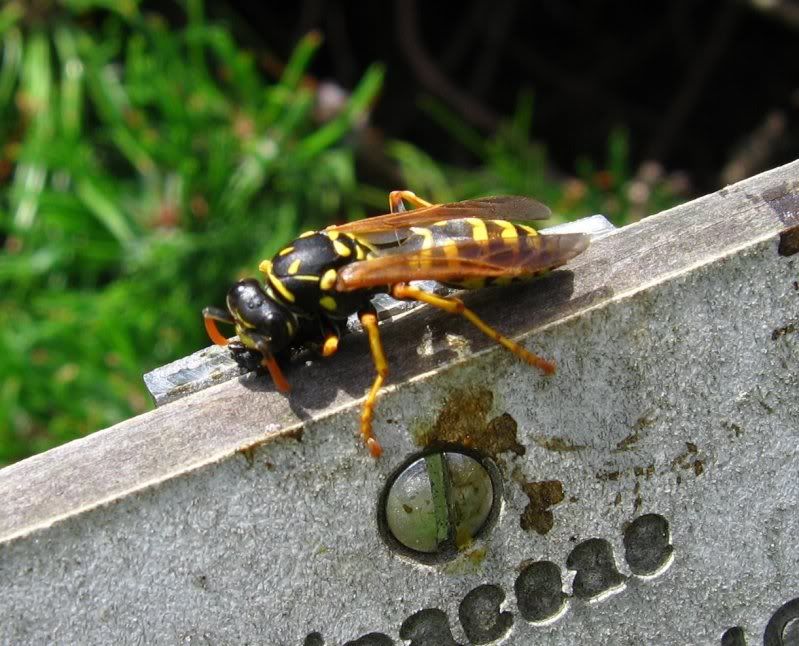 This wasp had caught a fly and was eating it. The adults feed on fruit and nectar, but the larvae are fed almost exclusively insects or even meat. My family has a tradition of leaving the leftovers from a barbecue out for a while so that the wasps can come and take their fill. If you don't slap at them, Common Wasps are not aggressive at all. If you watch one leaving a good food source, you'll notice it flying in circles a few times. They do that to memorize the location of the food so that they can return later.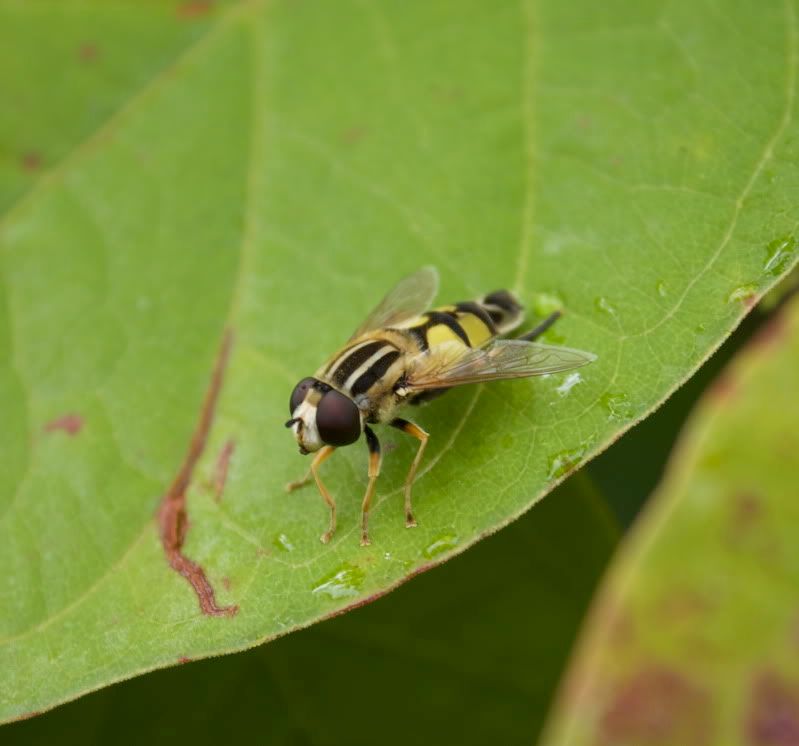 Sometimes, a wasp isn't a wasp at all. There are many species of hoverflies who imitate wasps (or bees). You can tell the difference by the eyes and hoverflies don't have the waist that wasps or bees have. Also, hoverflies, well, hover - the males do it on clearings and meadows to impress the females (look how bold and strong I am, to fly here right in the open where predators can see me). Try throwing a little pebble a few inches from a hovering fly, it will immediately try to attack the stone because it thinks it's a rival male. The one in the photo above is of the species Helophilus trivittatus.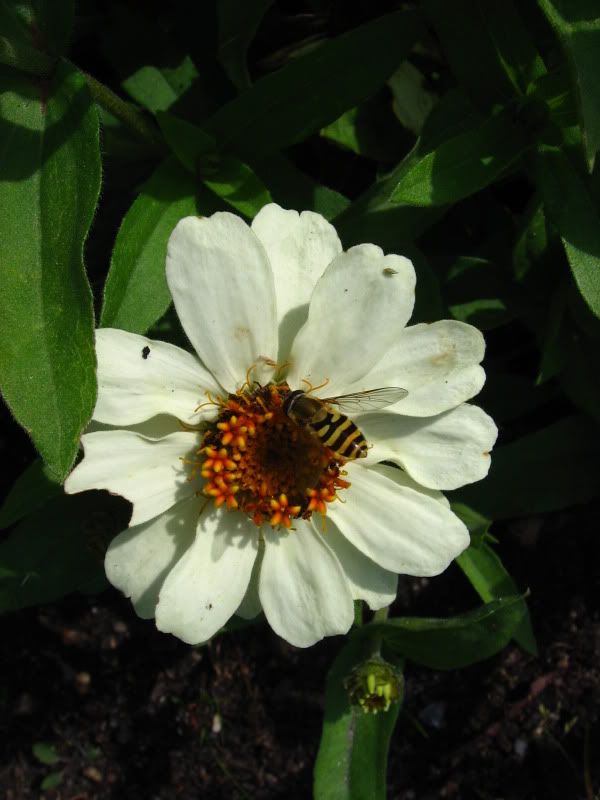 Syrphus ribesii
Episyrphus balteatus, also called Marmelade hoverfly
What else does Y stand for? Find out with
ABC Wednesday