Since so many of you said that you enjoyed seeing photos of European birds, I thought I'd devote a whole post to them. I made most of those with my small Powershot camera, so excuse the lack of clarity in some photos. Above is a Goldfinch (Carduelis carduelis), one of the most colourful birds in Germany. It's German name is Stieglitz (from its Polish name Szczygieł, which imitates the call) or Diestelfink (Thistle Finch).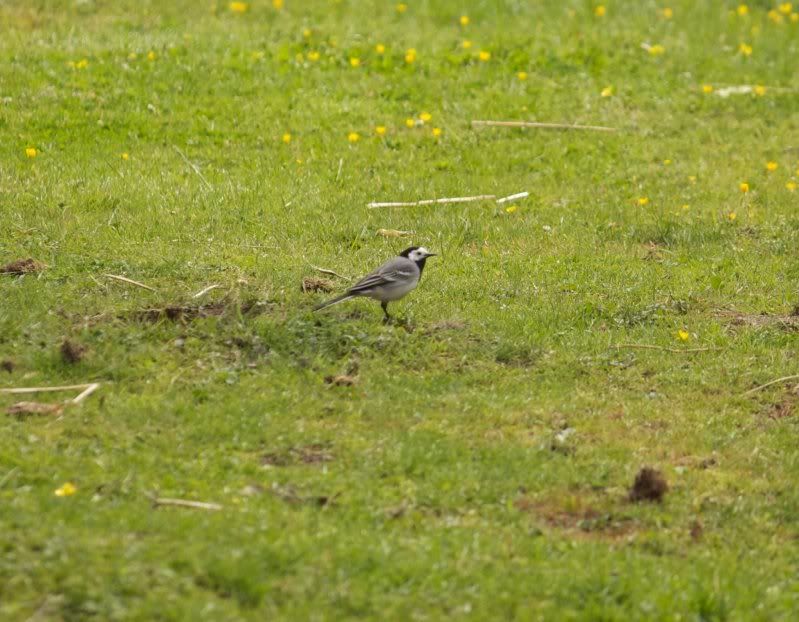 A White Wagtail (Motacilla alba). In Hamburg, it's called Wippstert, which means Wagtail, and the common German name is Bachstelze.
A Eurasian Nuthatch (Sitta europaea) with its chick. We call them Kleiber, which is the old name for someone who builds wall out of loam, like the Kleiber does to downsize the entrance to his nest. They are the only birds who are able to climb down a tree head first, which makes them easy to recognize.
A male Smew (Mergellus albellus)...what a great name. Zwergsäger, Dwarf Merganser in German.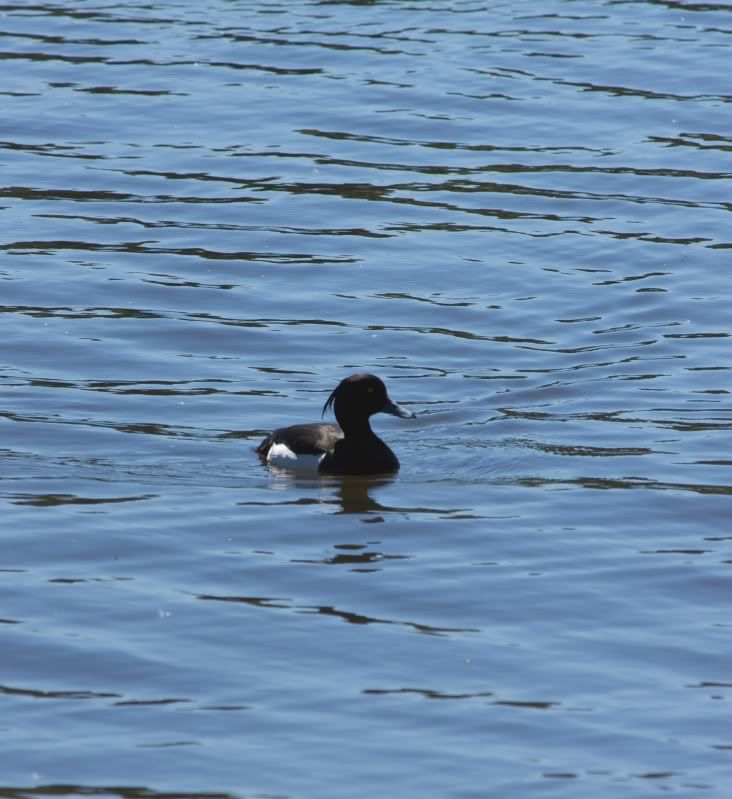 A male Reiherente (Aythya fuligula) Tufted Duck. The name means Heron Duck, because of the crest of feahters. My favourite duck species.
Here's a picture
that does their beauty justice.
A Great Spotted woodpecker (Dendrocopos major), called Buntspecht (Colourful Woodpecker). They are much more easy to hear then to spot, but once you have heard the rustling of a woodpecker trying to get at some grub, it's much easier to see it. They are also very vocal and make a loud kix,kix sound when they feel disturbed. The chicks are just about the loudest I have ever heard, they never shut up and when the parents enter the nest, they only get louder. The advantage of growing up in a small tree hole where very few predators can get to you, I guess.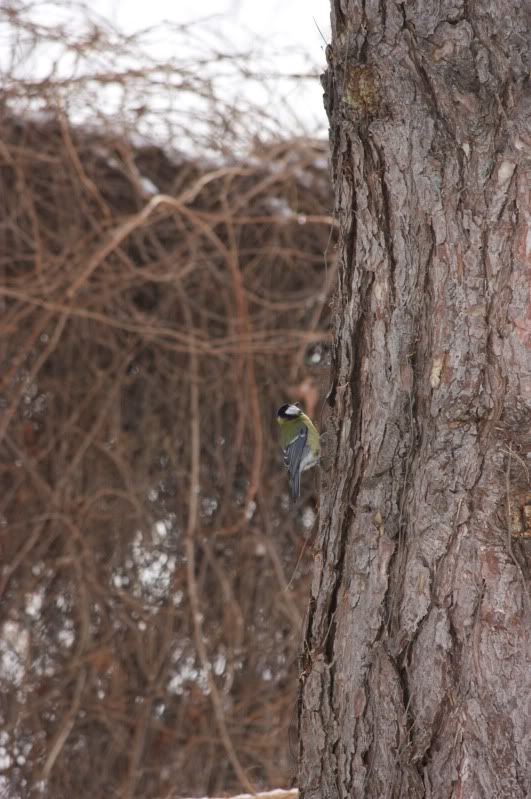 A Great Tit (Parus major), Kohlmeise (Cabbage Tit), one of the most common birds in Germany. The males have a much wider black breast stripe than females or juveniles and the wider the stripe, the more dominant the male.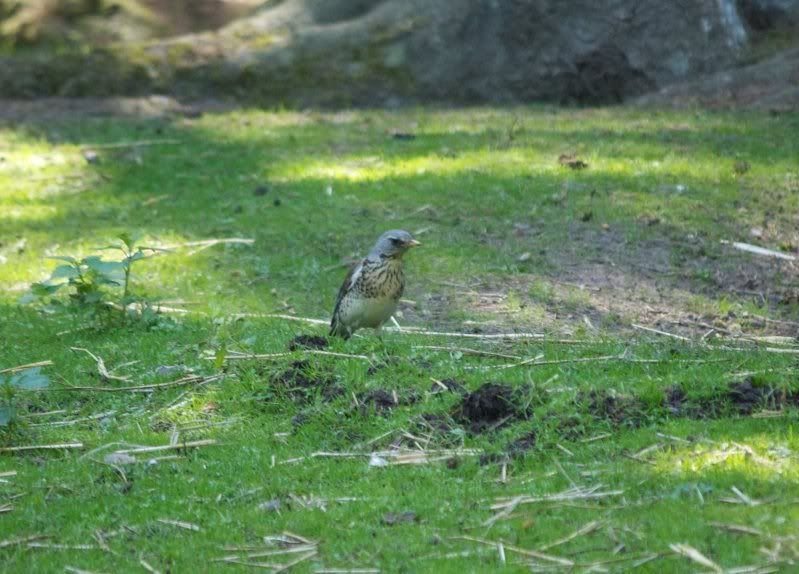 A Fieldfare (Turdus pilaris), Wacholderdrossel (Juniper Thrush) in German. Not that common in Germany, so far I have only seen them once, but it was a nesting pair.
A Redwing (Turdus iliacus), Rotdrossel (Red Trhush) - they are only guests in Germany on their way to their wintering grounds. This one is feeding on tea crabapples.
A Eurasian Oystercatcher/Austernfischer (Haematopus ostralegus) next to a Greylag goose/Graugans (Anser anser). The Oystercatcher is maybe the easiest wading bird to identify on the shores of the North Sea. Since it's such a common sight on the
Halligen
, it's sometimes jokingly called a Halligstorch, Hallig Stork.
Nature Notes is hosted by Michelle at
Ramblingwoods