On the night of 27. July 1943, 793 bombers of the Royal Air Force attacked Hamburg as part of Operation Gomorrha. The intense bombing in combination with the dry and warm weather created a firestorm (Feuersturm), a tornado of fire that reached temperatures of 800°C (1500°F) and a height of up to 1000 ft.
The fire was so huge and so intense that there was no chance of extinguishing it and it created winds that were strong enough to suck in trees, cars, debris and of course humans. 30.000 people were killed that night, many of them were caught in air raid shelters by the fire or simply died from lack of oxygen when the fire consumed it all.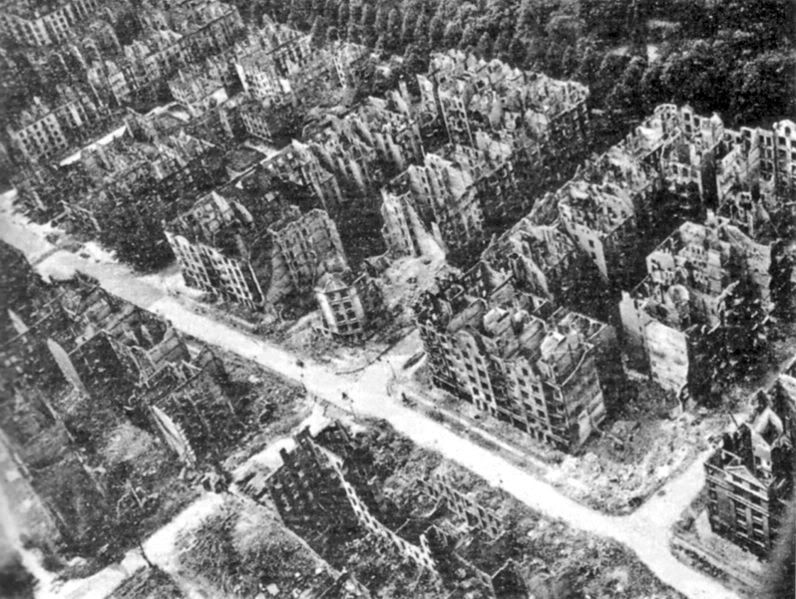 Source: Wikipedia
The Feuersturm shaped Hamburg very much. Hamburg doesn't have an historic centre any more and neither has Altona (at that time not yet part of Hamburg). Some residential neighbourhoods were so severely destroyed that they were not restored after the war, instead turned into industrial parks, and many of the big streets in Hamburg could only be created because the houses that once were there were too damaged to be rebuild.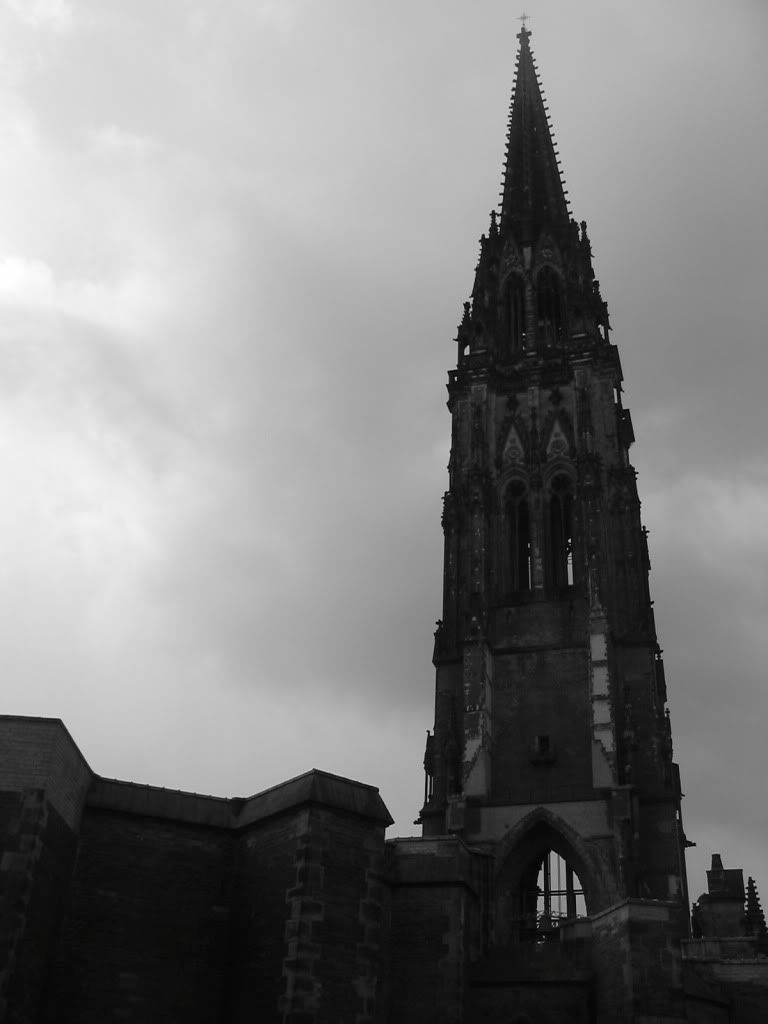 The Nikolaikirche was destroyed and left as a ruin, to serve as a memorial. On many houses you can find memorial plaques like
this one
showing the year the house was destroyed and the year it was rebuild under the cot of arms of Hamburg.
Find out what else F stands for with
ABC Wednesday